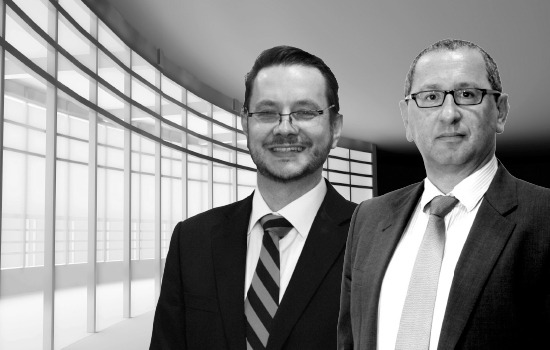 Leading law firm Russell Kennedy Lawyers' commitment to the ACT with the opening of an office in Canberra has been reinforced by the appointment of Canberra based Special Counsel Andrew Klein to its Government Legal Services Team.
Russell Kennedy Lawyers provides expert legal services across its sectors of focus, including Government (Federal, State and Local), Aged Care and Retirement Living, Health, Not-for-Profit, and Insurance. In these sectors Russell Kennedy is focusing on its core strengths in litigation and dispute resolution, workplace relations, employment and safety, IP/IT, government and administrative law, and corporate and commercial law.
In recent years the firm's growth strategy has focused on building a long term practice in Canberra, particularly in the Federal Government space, and providing these clients with a smart alternative to the way legal services have traditionally been provided in this sector.
Government and Aged Care Lead Principal, Victor Harcourt, explains:
Newsletter
We package up the most-read B2B Magazine stories and send direct to your inbox. Subscribing is the easiest way to keep up, in one hit.
"Our firm has substantial government experience, gained over many years working with the Victorian Government and Victoria's largest councils and water authorities. This experience and expertise makes us ideally placed to provide services to the Federal and ACT government markets in Canberra. The firm consequently has a long term strategy to cement a position as a preferred provider of legal services to government in Canberra, and nationally."
Russell Kennedy Lawyers also saw an opportunity to introduce its significant aged care and not-for-profit expertise to clients in Canberra. They are viewed as the go-to law firm in these heavily regulated industries and it is their intention to provide their industry knowledge to operators and stakeholders in Canberra as well.
We are committed to the Canberra market for the long term.
The appointment of Andrew Klein to Russell Kennedy Lawyers' Canberra office will be followed by further appointments shortly. Andrew has lived and worked in Canberra for more than 20 years. He has exceptional legal skills and has worked both as an in-house lawyer in a number of Commonwealth and ACT departments and agencies, and as an external provider of legal services to the Commonwealth and ACT.
He knows the city and he knows the clients. "We are committed to the Canberra market for the long term. We are also committed to providing clients, both in the public and private sector, with a real, smarter alternative to the way legal services are currently delivered in Canberra," Andrew said.
Russell Kennedy Lawyers is basing its approach to the Canberra market on three primary principles:
1. A relationship based focus on client service within a flat structure. They understand that direct access to Principals and other senior lawyers is important to their clients.
2. A value approach to providing legal services – by allocating the right resources, at the right time, in the context of the specific needs of individual matters, rather than taking a 'one size fits all', layered approach. Cost consciousness is paramount to client satisfaction.
3. Delivery of services by lawyers who have worked in and for the sectors of focus. Russell Kennedy's lawyers understand the needs of these sectors and their instructing officers as well as the environment in which they are working.
Level 5, Tower A 7 London Circuit Canberra City West T: 02 61619 4117 www.rk.com.au