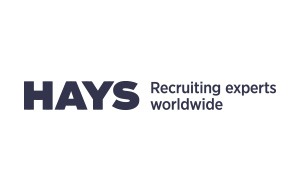 The Christmas season is fast approaching, so before you take a well earned break to recharge your batteries, make sure you are informed about the recruitment market you will return to in early 2016.
Our latest Hays Global Skills Index has been published, highlighting employers' challenge to keep pace with demand for highly-skilled talent.The report, published in collaboration with Oxford Economics, assesses skilled labour markets in 31 countries. Here in Australia it shows that the labour market is tightening, particularly for professionals working in accountancy support,accountancy firms, sales, IT, engineering and healthcare.
What does this mean for you in 2016? With demand outpacing supply in many areas, it suggests that wages in high-skill industries are increasing much quicker than those in low-skill industries relative to the past. So if you operate in a high-skill industry and need to recruit in early 2016, start thinking now about how you will compete for top talent.
In terms of the specific skills in high demand, our latest Hays Quarterly Report shows a continuing severe shortage of accountancy support professionals. High-volume Payroll Officers with specific systems experience, skilled Accounts Payable professionals with SAP, Accounts Clerks,Credit Controllers, Accounts Receivable candidates and Bookkeepers are all needed.
Newsletter
We package up the most-read B2B Magazine stories and send direct to your inbox. Subscribing is the easiest way to keep up, in one hit.
Australia's professional practice market also remains incredibly short of experienced accountants, especially seniors and managers in financial advisory, audit, tax and business services.
Within IT the mass shift from traditional MS SQL databases to Oracle in the public sector has resulted in a major demand for Oracle resources. Demand is also spreading to Exadata, Goldengate and RAC.
Australia's growing aged care sector is creating ever increasing demand for healthcare professionals, while new qualification requirements in Australia's financial planning industry have led to an influx of roles and demand for Financial Planners with their CFP or degree.
Within engineering there is a major candidate shortage, and we're seeing increased needs for building services engineers. Hydraulic Drafters, Hydraulic Engineers, Mechanical Engineers, Civil Infrastructure Engineers and Civil Drafters are needed.
The biggest trend within the marketing sector is the ever increasing demand for online experts with HTML, web, CSS, CMS and systems experience as key departments work on intranet and internet redevelopments. APS6 communications generalists are needed too, as are candidates with both policy and communications experience.
Legal firms face a major candidate shortage, especially in transactional areas such as corporate and banking & finance.
Security cleared Executive Assistants are another area of demand, while proven and experienced sales candidates are also sought.
Given talent demand, if you'd like to get ahead of the curve and plan your New Year hires before your summer break, please contact us.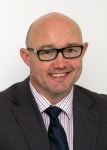 Jim Roy, Regional Director
5th Floor, 54 Marcus Clarke Street, Canberra
T (02) 6112 7663 | F 02 6257 6377
E [email protected]