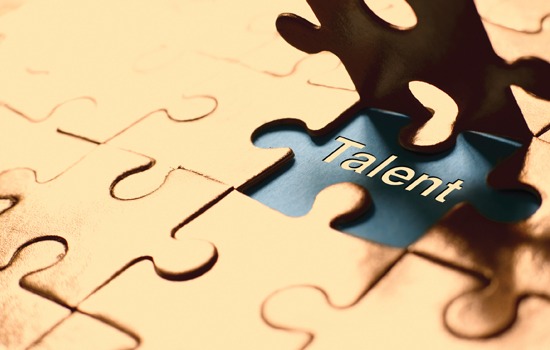 At HorizonOne, we see a wide range of approaches to recruitment. Wherever possible we focus our client's attention on talent, key motivators and attitude above all else. While there is no set formula to creating a great team, we wanted to share two unique approaches to sourcing talent that make great business sense.
Recruiting for planned turnover
CFO Rob Hanlon joined the Australian Financial Security Authority (AFSA) Finance team in July 2012. The team had an unsteady reputation among fellow business units, was known for being reactive, and there were issues around staff turnover, vacancy rates and absenteeism.
Rob's attitude to building a high performing team is one that is probably a new concept to many of us: planned turnover.
"We know that there are limited opportunities for promotion in our team due to the size. You may be surprised to learn we do recruit for people who want to progress even if they can't stay within the organisation when it comes to the next step of their career.
Rob explains those who want to go the extra mile will be the difference between returning good financial results and excellent financial results for an organisation.
Newsletter
We package up the most-read B2B Magazine stories and send direct to your inbox. Subscribing is the easiest way to keep up, in one hit.
He says he would rather get a few years out of a high performer than 10 years from someone just average.
"I can teach systems and process, but I can't teach people how to think!" Rob Hanlon
But it doesn't stop there. Attitude and motivation, the ability to work in and be part of a team, and someone who is client focussed are also key considerations for Rob.
Rob's attitude and approach to recruitment has seen significant improvements in delivery and efficiency, significantly reduced staff turnover and very positive results from a recent staff survey.
Talent vs experience
In May of 2011, the Australian Sports Commission appointed a new CFO to address a number of issues facing the team including significant audit findings, and the task of rebuilding a fragmented finance team.
Fast-forward three years and the ASC Finance team now enjoys a collaborative team of 22, audit findings addressed and time to focus on continuous improvement.
Omar Bouhafs – Director of Finance and Systems explains, you must have the right attitude to recruiting if you want to build a high performing team.
"My attitude to staff selection includes giving due consideration to members of the existing team. A mix of different personalities, backgrounds and characters enrich a department and build strong morale which results in high performance.
"In addition to having the core skill set, I want staff that are adaptable, open minded, can manage change and are strong communicators. If you target the right people they can bring an organisation forward by challenging the status quo and looking for continuous improvement."
"I believe it's important to look beyond experience and consider the talent of individuals." Omar Bouhafs
"I use behavioural based interview techniques and examine what an individual has achieved in their previous place of employment and what will transfer well into our business.
Benefits of working with a specialist recruitment agency
Rob: "HorizonOne's candidates are always in the top two when we have recruited. Their 'John West' philosophy to recruitment – it's the ones they reject that makes them the best."
Omar: "As a preferred specialist agency, I know that they have done the background work, and the candidates they refer will represent the top of the market."
Please contact Simon Cox, Principal Consultant/ Director at HorizonOne Recruitment on 02 6108 4878 or [email protected] Level 1, 27 Torrens Street, Braddon www.horizonone.com.au