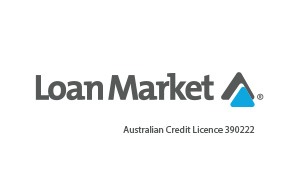 Your self managed super fund (SMSF) can borrow to invest in real estate. Over the last few years more Australians are realising the benefits of managing their own super and in particular, investing in property through their super fund.
Dreaming of spending your retirement on a golf course, or sailing the Greek Islands on a yacht? Aren't we al. Well, with a smart investment strategy in place anything is possible. The main benefit of investing in property with your SMSF is that it can be an effective way to increase the value of your retirement savings.
The SMSF experts would also tell you that this approach allows you to:
Diversify your investment portfolio – to include property without impacting on your personal asset position.
Make additional repayments via salary crediting – to pay off the loan sooner (although the loan is usually self servicing from the rental income).
Obtain gearing benefits – the trust can help offset the loan costs and expenses against the rental income (resulting in potential tax deductions for the fund).
Newsletter
We package up the most-read B2B Magazine stories and send direct to your inbox. Subscribing is the easiest way to keep up, in one hit.
Protect your other super fund assets – because the Lender's recourse to recover the loan is limited to the property itself.
Enjoy flexibility – the SMSF can choose many kinds of property including residential and commercial.
Purchasing property with your SMSF does have tight restrictions and the penalties for breaching these restrictions can be severe. To make it more complex the legislation changes, so do obtain advice from an expert that's specific to your situation if you are considering this investment approach.
With a number of Lenders now offering products for SMSF leveraged property investments, your mortgage broker can help you navigate the options.
Want to know more? Want to discuss loan elements of SMSF property investment?
Peter Spooner is a qualified and highly experienced residential property financing specialist. He has access to over 800 loan products from a panel of 30 lenders (including all of the major banks) plus reachback to over 500 Loan Market associates when formulating solutions for his clients.
Peter does not charge a fee-for-service.