If the number of businesses owned by women matched those owned by men, the economic opportunity for Australia would be worth between $71 and $135 billion, according to 2019 research by the Cherie Blair Foundation for Women.
With that in mind, the Canberra-based Academy for Enterprising Girls is on a mission to help girls aged 10 to 18 Australia-wide learn how to start up their own businesses through a course taught in schools and online.
Yass's very own Tegan Gilchrist has been involved with the academy from the get-go as project director. She works for the Canberra communications company 89 Degrees East that developed the idea with the Council of Small Business Organisations Australia. The program is also co-funded and supported by the Australian Government.
Mrs Gilchrist said the academy's girls give her hope for the future.
"The ideas the girls have are extremely powerful, we just need to give them the skills and mindset and invest in their development to make those ideas happen. The world would be a very good place if we could do that," she said.
Among the academy's success stories is a group of Adelaide schoolgirls who were impacted by the January bushfires and came up with the idea of teddy bears that record voice messages for the children of firefighters.
Closer to home in Canberra, another group of schoolgirls who entered the academy created Feasty Friends, which sets up restaurants inside nursing homes to allow residents to enjoy a low-cost, healthy meal with family or community members.
"We teach empathy skills for girls to identify community problems and come up with a solution, which makes the learning really relevant," Mrs Gilchrist said.
"The girls in Adelaide were responding to a need they could see for kids traumatised by the bushfires while the team in Canberra looked at the problem of isolation in nursing homes and how hard it is to enjoy a meal with a grandparent in a nursing home because the dining hall is primarily for residents."
Loading Gallery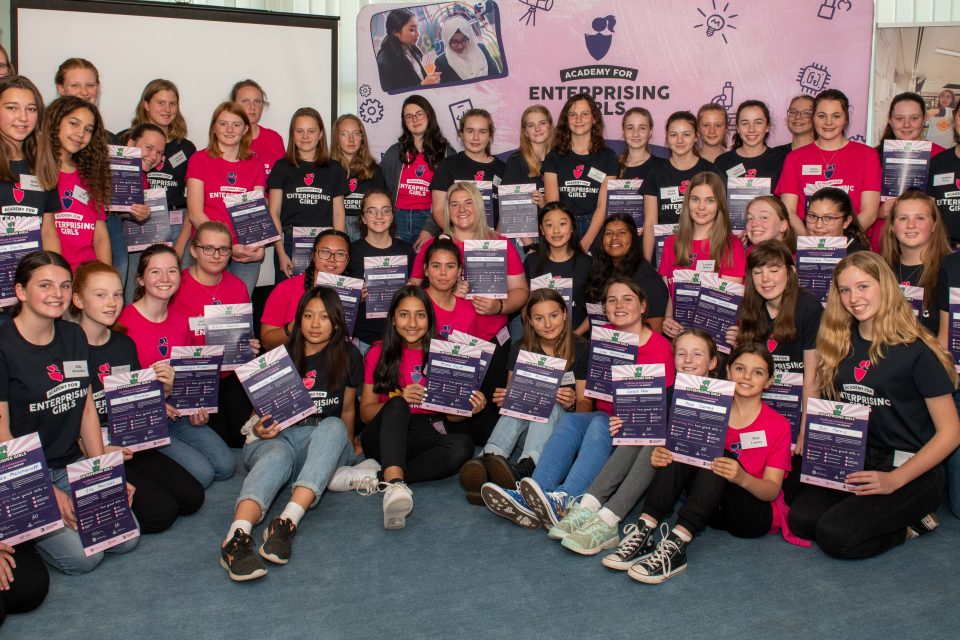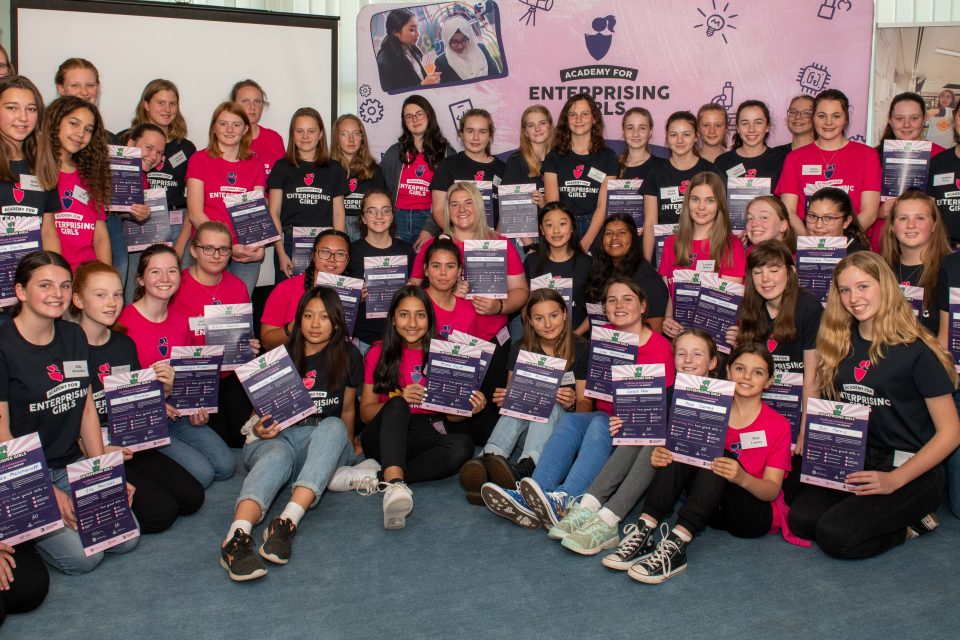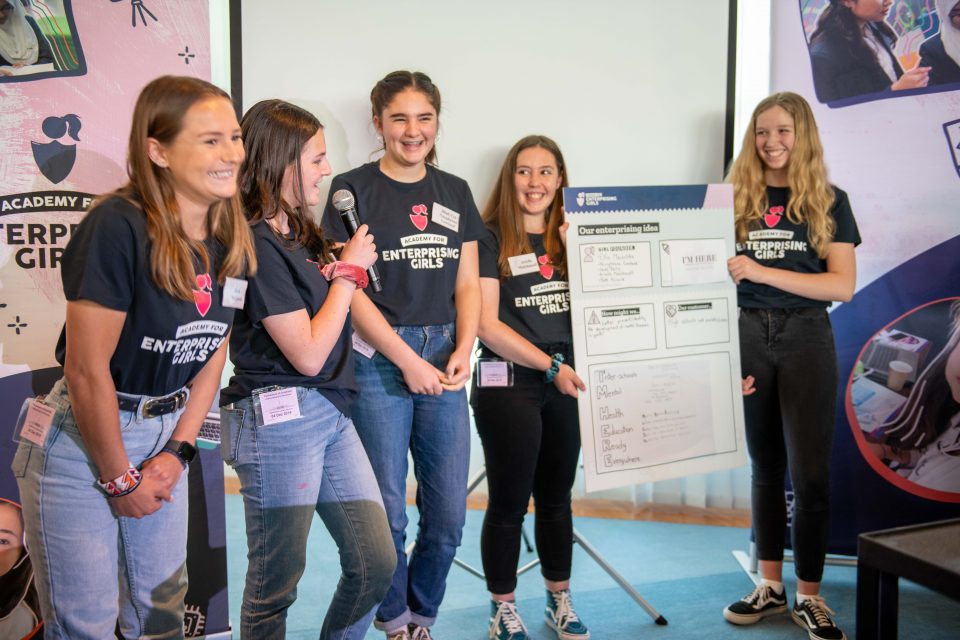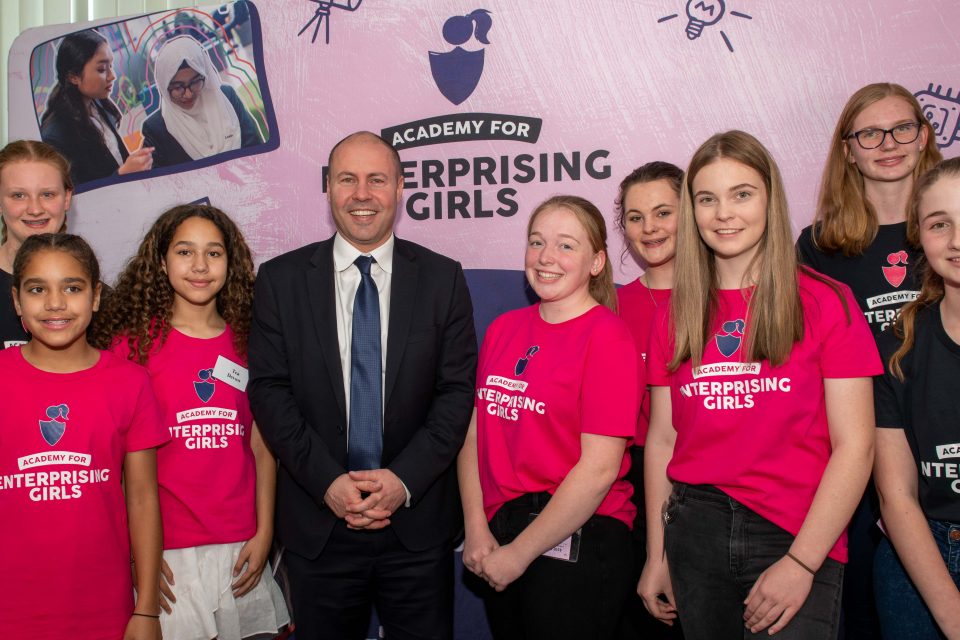 1/3
The ACT has the lowest number of female entrepreneurs than any other jurisdiction in Australia, according to Mrs Gilchrist.
"The great thing about the ACT is the high rate of female CEOs and managers, but they tend to work in the public sector. What we are missing are local role models who can show these girls what is possible in entrepreneurship and business," she said.
"Only about 60 per cent of girls across Australia could name a female entrepreneur when we asked them last year and their examples were limited."
Hair by Stella's owner Melinda Bachta of Crookwell wants to see more small business owners inspire the next generation.
"We can give them insight into what is involved in running a business and hopefully a new appreciation for their current working situation if they are working," Mrs Bachta said.
She opened the hair and beauty salon aged 40 after starting a building and construction business with her husband at 30. The salon was the first in Crookwell to offer both hair and beauty.
"Our income was capped working for someone else, so owning our own business allowed us to create more wealth. It also offers a degree of flexibility but I did need to learn to say no. Owning a small business is hard work and to be successful you need to work hard but that's not enough, you need some luck on your side as well," Mrs Bachta said.
Girls dropping out of subjects related to business, science, technology, engineering and mathematics early on at high school is one of the main reasons why the academy believes there are fewer female entrepreneurs.
"There is also a lack of capital for female entrepreneurship, so there is a lot the system has to do to make it easier for women to get access to venture capital. That's why we think there needs to be a nationally coordinated approach to female entrepreneurship," Mrs Gilchrist said.
The academy's online course offers 10 modules based on videos, articles and fun challenges, and showcases success stories from female business owners and girls who have gone through the academy.
"One of the important things that came out of the co-design was the realisation that entrepreneurial education is very much an extra-curricular activity at schools, so many schools have not built that into their curriculum. We wanted to provide girls with the opportunity to access the academy no matter what was going on in their school, so that's where the online academy came in – a free version that girls can use to create a business idea in a day," Mrs Gilchrist said.
"For parents, it is important they understand employers are after these skills. Some people are nervous about entrepreneurship because they see it as a dichotomy to a traditional job, but we know that teaching entrepreneurial skills builds creativity and innovation, which are skills employers are looking for."
To find out more, visit the Academy for Enterprising Girls.
Original Article published by Hannah Sparks on About Regional.