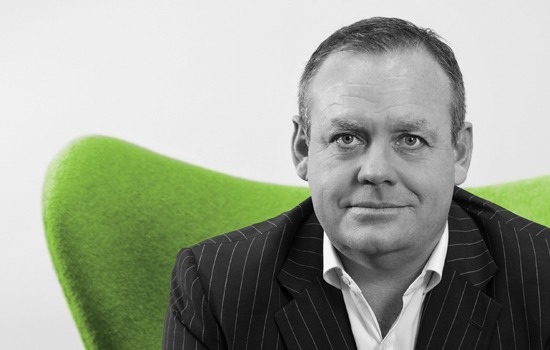 CEO Doug O'Mara is unmistakably fond of a challenge and has plenty of mettle to back up his plans for his locally-owned real estate business. In his latest move, O'Mara has launched Civium Strata People, a newly branded company that is part of the Ray White Canberra Group.
"More than 12 months ago, I was approached by an advertising agency wanting to offer their perspective on the way our business [Ray White Canberra] was branded and how the public saw us in their eyes," Doug said. "They raised many valid points that really got me thinking."
"When you say Ray White, you automatically think homes. With over 1000 offices in our Ray White residential network and more than 5000 residential sales people, it was very difficult for us to have any brand recognition or ownership around our specialist businesses such as Ray White Strata."
Doug explained that his business Ray White Strata was the only strata management business in the Ray White network.
"Over the last few years, we have worked with head office to establish our own identity [Ray White Strata] under the Ray White brand. But it was always going to be a difficult sell to try and build that business's unique profile while it was under the larger corporate brand."
"As we grow our strata business nationally, we wanted to have a more dynamic and flexible online presence about who we are, and what we wanted to be with greater control of the supporting infrastructure."
Newsletter
We package up the most-read B2B Magazine stories and send direct to your inbox. Subscribing is the easiest way to keep up, in one hit.
"Importantly, our strata clients told us that the most important issues for them were that they were listened to, felt valued, and had a close and personal relationship with our company."
With these factors in mind, Doug decided that his strata business would be better served under a new brand.After workshops with ZOO advertising agency and his leadership team, Civium Strata People was born. It's a fresh edgy brand with strong connections to the community and the company's heritage.
Fresh, edgy brand
"We wanted to have a unique, edgy, clean and fresh brand that represented our values, our personality, our roots, and what was important to our clients."
Doug added that it was essential that the brand had a community and people focus, because "that's what we do-we service congregations of people and communities- work communities and living communities."
Civium is a Latin word that means a congregation of people or civilians coming together. The company's logo is a collaboration of dots representing people coming together, in much the same way as the Romans congregated in colosseums of yesteryear.
After 30 years in the strata business, firstly as Canberra Units Plan Services, then Ray White Strata and now Civium Strata People, the next national growth phase for this Canberra owned business is an exciting one.
While work is full of challenges, Doug has crossed a few items of his personal 'bucket list'. He climbed Everest and had his first boxing fight in 2013, has walked the Kokoda Track, flown a jet-fighter, and late this year he is sailing across the Drake Passage to Antarctica.
Future success
Civium Strata People has offices and business in Melbourne, Sydney, Brisbane, Adelaide and Perth with an ambition to grow to Darwin and Hobart in the coming years.
With close to 15,000 units and 700 separate developments under management, the company has a strong base for its national expansion.
The Civium Strata People portfolio includes large, exclusive marquee and highrise developments, as well as a wide range of boutique townhouse complexes, serviced apartments and commercial properties.
According to Doug, Civium Strata People has 35 per cent of the market in Canberra but recognises that his company's growth will come from large property developments in Sydney and Melbourne. He expects that the units under his company's management will grow to more than 20,000 within 12 months.
"We're aspiring to compete on a national level against listed companies with foreign ownership. To grow your business, you have to have scale – and that's what we're aiming for," Doug says. "In a fragmented property industry, no organisation has ever taken a national approach to servicing the needs of developers, institutions and owners corporations before – and that's our point of difference."
In Canberra, some of the larger properties managed by Civium Strata People include the 8 star NATHERS rated Nishi building and The Apartment complex in New Acton.
The team
Civium Strata People is a national team of forty professional strata managers and support team members, focussed on excellence in strata and community title management.
National Strata Director, Tony Foreshew leads the operations of the business and reports to National CEO Doug O'Mara. The senior members of the ACT team are, Jarrod Smith and Tristan Veurink who are Strata Division Managers, Business Development Director, Chris Miller and Business Development Manager, Jeanette Hall.
"We pride ourselves in blending our localised understanding with the reassurance of a national brand," Doug says. "For us, it's personal, we're interested in building relationships. Each client is an individual, and every property is a unique proposition."
Services
The team at Civium Strata People add value at all stages of the life of a development, from design to completion, formation of the owners corporation and beyond.
They are known for providing sound advice under the respective states and territories legislation, and giving guidance to owners in matters of conflict, improvement to common property, and overall proactive management of complexes under their management.
Civium Strata People manages:
* Commercial properties large and small
* Townhouse developments
* High rise unit developments
* Serviced apartment buildings
They deliver:
* Personalised customer service to suit client needs
* Managers and support staff who are easily contactable and available to clients
* Proactive arrears management
* Discounted property insurance due to the buying power of the Civium's network.
Testimonials
"As a developer, we rely on the provision of expert advice regarding the provision of strata from an early stage of each project. The team at Civium Strata People have been an honest and helpful resource who have provided valuable local information to Doma Group and I'd recommend them highly." Sandra Wade, Doma Group.
"We have worked with the Civium Strata People team for some time and had no hesistation to going to them again for our latest project, an 8 star NATHERS rated, large-scale sustainable residential scheme. Chris and the team seemed to understand the complexities of modern green-building methods and have been proactive in assisting the planning stages. We would highly recommend Ray White Strata and look forward to working with them again." Nectar Efkarpidis, Molonglo Group.
Contact details
Civium Strata People 1300 274 256
civiumstrata.com.au