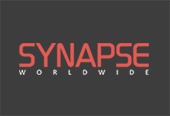 The way we did business 25 years ago is very different to today, and to what it will be in the next 25 years. The world and the economic landscapes are changing fast. Many of the traditional ways are no longer applicable. To put it simply, digital economy is based on the online trades and consumption of goods and services over internet. Let us analyse a few numbers on this. About 94% of Australians have access to internet and about 10 million Australians purchased something online last year. Australian eCommerce could reach about $39 billion this year. It comes to around $3500 per person online every year, which is only a fraction of our yearly earnings. This number is only going to grow as infrastructures improve. The question is, how is it affecting your business today and what is your strategy for the future?
The key is to have a well thought through strategy in place.
Don't do it because you have to, do it because it is the best
way forward for your business
It doesn't matter what your business is, you can take advantage of technologies to grow your business online. There is no reason why you can't sell your goods or services online. Nearly 80% of Australia's GDP comes from services sector. And, it's not all about selling something online. The way customers are communicating is also changing dramatically. As the internet infrastructure improves, audio-visual communication will probably become a part of our day-to-day lives. Although, it will be challenge for the government to calculate the true value of digital economy, in many ways it will affect your business.
Nearly every small business can embrace the technology to their advantage. You can save money, improve customer engagements and increase productivity in your business. Streamlining and automating your business processes can lead to happy customers, happy staff and happy bank accounts.
Newsletter
We package up the most-read B2B Magazine stories and send direct to your inbox. Subscribing is the easiest way to keep up, in one hit.
The key is to have a well thought through strategy in place. Don't do it because you have to, do it because it is the best way forward for your business. Think simple. Think out of the box. Don't let technological convenience define your strategy; instead let your strategy dictate the technologies your business is going to use.
Possibilities are limitless online; be a part of these exciting times! I would love to discuss your business's online strategy. We offer free one hour consultation on how you can take advantage of the new digital economy. Please call 1300 785 230 or drop me an email on [email protected]
Sam Gupta is the managing director of Synapse Worldwide. If you would like to discuss how your business can take advantage of the social media, please contact Sam on 1300 785 230 or
[email protected]