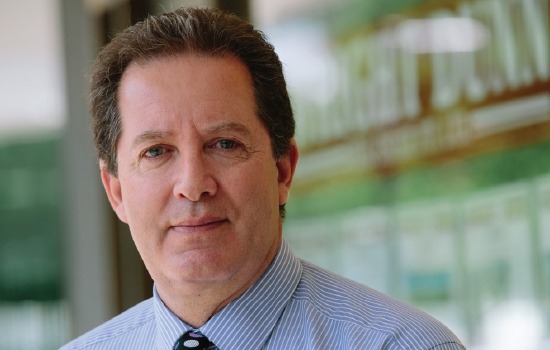 Wright Dunn Real Estate has been an established Ainslie local since 1990. As principal, Peter Andrighetto has steered the company that was originally established in Leeton in 1922 to the success story it is today.
Having been part of the Ainslie community for 25 years, there is not much that Peter doesn't know about the real estate market in the area.
"I have seen Ainslie transform into a sought after suburb that has seen increasing prosperity in the past few decades," Peter said.
Having commenced his real estate career in 1978, Peter has a great deal of experience to offer clients, with qualifications as a licensed valuer and being an Associate of the Australian Property Institute.
Peter is a licensed agent in both ACT & NSW and an proficient and established auctioneer, meaning that he has a wealth of background knowledge to draw on, ensuring clients are given solid advice at all times.
Wright Dunn Real Estate is a progressive, balanced and motivated real estate firm. Comprising of sales, property management and administrative teams that are professional, knowledgeable and most importantly have the expertise, qualifications and determination to achieve the very best for clients.
With a staff of 11, Wright Dunn is a family orientated company where along with Peter, his wife Samantha manages the administration and property management side of the company.
Offering residential, rural and commercial sales along with residential, rural and commercial property management, body corporate management and valuations, the company is focused on client service and results in all areas.
"I don't believe in the 'one size fits all' philosophy. I prefer to listen to each client and working with them to ensure that individual needs are met. Being a boutique agency gives us the flexibility to adhere to clients requirements and offer a "no frills" old fashioned service," Peter said proudly.
Peter believes the future for Ainslie is bright.
"We have a fantastic community atmosphere with the focal point being the delightful Ainslie Shops. The suburb has cemented itself as a preferred inner north suburb to live in," Peter concluded. Wright Dunn services all suburbs in and around the Canberra and Queanbeyan, however the long standing association with Ainslie is one Peter takes great pride in.
13 Edgar Street PO Box 4008 Ainslie ACT 2602 Ph: 02 6257 2700 Fax: 02 6257 4598