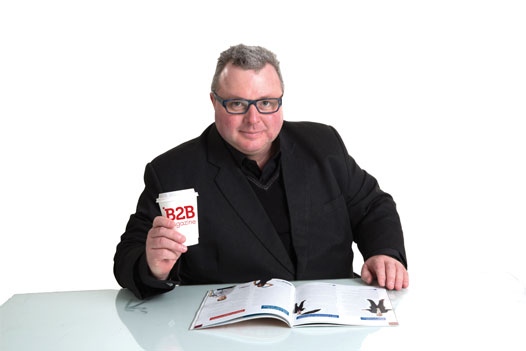 I am sick to death of people asking me, as an owner and publisher of magazines, whether I'm doing it tough?' or 'Is it hard to fi nd people to advertise?'. I assume people ask this question because of the rise of internet based marketing and social media.
I generally reply that our business is very strong and that in addition to being:
* distributed to 10,000 businesses by Australia Post
* available in 130 cafes around government buildings
Newsletter
We package up the most-read B2B Magazine stories and send direct to your inbox. Subscribing is the easiest way to keep up, in one hit.
* distributed to all levels of Qantas Clubs throughout Australia and into Qantas lounges in Honk Kong, Singapore and Los Angeles
We also have:
* full content based website at www.b2bmagazine.com.au
* content can be shared over 300 different social media platforms
* B2B magazine Facebook
* B2B magazine Twitter
* B2B magazine Linkedin
* B2B magazine is also available on issue.com
Some statistics on magazines:
* 7 in 10 Australians read magazines (6.4m men and 7.4m women)
* The Media Consumption Study 2012 saw magazines as the strongest driver to advertisers websites
* magazines can engage readers in physical and digital mediums using technology such as augmented reality and QR codes
* 1 in 4 magazine consumers purchased a product as a result of magazine advertising in the last 6 months
What really annoys me more than the questions in the first paragraph are people that only understand social media that have the audacity to call themselves 'marketing' experts and only recommend to their clients that they 'market' themselves online.
So getting back to the headline of this publishers note. My message is 'Social media doesn't work if it is the only form of marketing you are undertaking. A marketing plan should include, where appropriate, print, radio, TV, online, word of mouth, public relations and referrals'.
Please enjoy this issue of B2B magazine in print, on our website or through Facebook, Twitter and Linkedin … or on any of your electronic devices.
Tim Benson, Publisher
Send all comments to: [email protected]