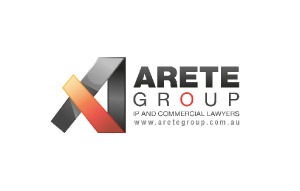 With the start of a new financial year, now is the time to start planning for the upcoming year. A key area often overlooked by businesses is the protection of intellectual property (IP).
Nearly every business has IP of some kind. It can be embedded in things as commonplace as a list of customers or an advertising pamphlet. Businesses are often unaware of the full extent of their IP. The result is that many businesses insufficiently protect and under-exploit this valuable asset.
Conducting an IP audit can be a cost-effective means of identifying your business's IP and developing strategies to protect, use and enhance it.
Some key questions that can be covered in an IP audit include:
* Do you own all the IP you use? For example, if you engaged a graphic designer to prepare an advertising campaign, did the contractor agreement transfer ownership of the IP created in your business? Do your employee agreements specify who owns any IP created during the course of employment?
* Do you have trade mark protection of your business name or brands, keeping in mind that business, company and domain name registrations do not give you any substantial intellectual property rights in law?
Newsletter
We package up the most-read B2B Magazine stories and send direct to your inbox. Subscribing is the easiest way to keep up, in one hit.
* Are your staff aware of what constitutes infringing your IP or misuse of confidential information? It is much better to ensure you have clear guidelines in place and educate your staff appropriately than to deal with disgruntled ex-employees attempting to solicit your clients or use your business's confidential information at a later date.
* Are you unwittingly infringing someone else's IP, including trade marks, patents or designs? Such infringement could prove very costly in the long run, and could necessitate complete re-branding of your business.
* Do you have IP lying dormant that could be put to a valuable use?
* Do you have plans to develop and commercialise your IP?
* Are there strategies that can be developed to limit gaps in your IP ownership?
Developing an IP register and good IP policies ensures you maximize your business's growth opportunities, avoid infringing other business's IP and protect your business from IP misappropriation.
IP audits can be geared to each business's needs, however big or small, new or established. ARETE Group provides IP audits and develops IP strategies and associated documents on a fixed fee basis, depending on the size and scope of your requirements. We can also assist in the protection, commercialisation and enforcement of your valuable intellectual property rights.
For further information in ARETE Group's Intellectual Property Audit and Strategy Service (IPASS) program and specific service offering, see http://www.aretegroup.com.au/ipass.html