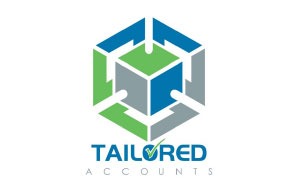 Bookeeping can be a challenge for many business owners, and even if they don't mind bookeeping, they might not enjoy doing it. One of my clients recently remarked to me, "I don't like doing the books for my business because it is so easy to make mistakes, and the tasks are so tedious! And because I avoided bookeeping altogether, I was faced with years of overdue bills, tax returns, and so on." While keeping on top of your accounts can be a real hassle, keeping track of the incomings and outgoings of your business is crucial to its survival.
Bookeeping and management accounting can be fun when businesses have the right procedures in place! As each business is unique and thus the business environment might be entirely different even for two similar shops along the same street, it is important that business owners work through what processes are right for their organisations. They should then verbalise and record the processes onto a procedure manual. I would like to take this opportunity to share some tips on compiling a bookeeping and management accounting procedure manual for your business:
1. The manual must be a written document that is easily accessible for all your staff and produced in consultation with the whole team and not just those who are in charge of a particular procedure or project;
2. Ensure that the manual is always a work-in-progress that requires the accounting and bookeeping industry, hence business owners need to stay abreast with the latest bookeeping systems and procedures;
3. Ensure that the manual is not only filled with words, but accompanied with appropriate and relevant graphics and screenshots to facilitate understanding; and
4. Most importantly, you need to implement your newly written procedures via regular training sessions so that the procedures become part and parcel of your business system and operations.
Newsletter
We package up the most-read B2B Magazine stories and send direct to your inbox. Subscribing is the easiest way to keep up, in one hit.
When all is said and done and you still feel that doing the books is something that you either can't or don't want to handle, you can choose to outsource bookeeping to a firm or an online service provider. When you work with Tailored Accounts, our team of highly qualified accountants and bookeepers will do your books for you. We are also experienced in a range of accounting softwares including but not limited to Xero, MYOB and Quicken. To learn more about our services, visit http://tailoredaccounts.com.au/ today
Harry Hoang is Tailored Accounts Executive Director Glebe Park Apartment, Ground Floor – 186/15 Coranderrk St, Canberra