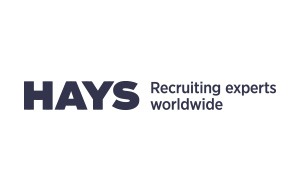 It's an easy mistake to make to think the main part of hiring new talent is the initial candidate attraction phase, followed by the job acceptance process. To many people, that's it. Job done, wait for the new recruit to show up and expect that they will magically be up to speed, fit in and be productive on Day 1. The missing ingredient though, and one I would argue is of equally significant importance, is the onboarding of new recruits – a process that can start as early as the interview stage and end weeks after a start date.
Done well, the successful onboarding of new hires helps them embed themselves in your organisation as smoothly and effortlessly as possible and can make a huge difference to them and your business. Remember, they will be excited at having been offered the job in the first place but will no doubt be a little apprehensive at how things might be once they turn up. Making them feel welcome before that day is important. New hires who are supported, guided and well-informed become genuine 'insiders' before they start work and are therefore effective much more quickly.
It's my belief that the single biggest cause of a recruitment failure is a poor cultural fit between the individual and the organisation, so an effective onboarding strategy should seek to fast-track that socialisation process.
So, what are the key considerations when creating a successful onboarding strategy for your business?
First, onboarding has to be seen as an integral part of the recruitment process, and managed professionally for all roles. While you may have an established process for onboarding regular hires, do you have one for non-typical or senior ones? Interestingly, the effective onboarding of senior hires is often not given much attention in many organisations, certainly compared to junior or mid-tier roles. Senior people are often assumed to know exactly what to do and how to be on Day 1, as if by telepathy. This might be one area to reappraise in your organisation.
Second, approach the onboarding process as a team-building exercise prior to the new hire's first day (as opposed to a PowerPoint briefing once they have walked through the door). Encourage informal meetings to take place with an HR representative or mentor in the business so that they can share with the new joiner an insight into the organisational culture.
Newsletter
We package up the most-read B2B Magazine stories and send direct to your inbox. Subscribing is the easiest way to keep up, in one hit.
Third, don't treat onboarding as a one-off event. Keep lines of communication open to secure on-going feedback from your new hires so that you can constantly improve your company onboarding processes.
A well-structured onboarding programme is an investment. Think of it as a type of recruitment insurance. You've already invested a lot to get your new hire to the offer stage, so why not spend a little more time to ensure that they can achieve their full potential?
Jim Roy regional director 5th Floor, 54 Marcus Clarke Street,
Canberra