Canberra-based health clubs and aquatic facilities operator Viva Leisure has acquired the territory's Project Fitness Group and will operate the boutique functional training studio under its highly successful Hiit Republic brand.
Viva leisure, the owner of Club Lime in the ACT, which listed on the Australian Stock Exchange earlier this year, revealed the purchase for the high-performance training facility in Mitchell in a trading update for the past financial year.
Viva Leisure is expected to reap a number of synergies from the purchase, which brings to 50 locations for the fast-growing health club provider, 41 of which are operational. Nine more locations have been secured and in different stages of opening.
Many of the key milestones for Viva has surpassed projections. Membership numbers grew by 52 per cent to 54,039, two per cent higher than forecasted numbers, while the growth in locations increased 90 per cent over the financial year. Of the 19 new locations opened during the year, 12 were organic greenfield locations, and seven came from acquisitions.
Viva Leisure Managing Director and Chief Executive Harry Konstantinou says the pipeline of new sites continues to be strong, with another 15 to 20 new locations expected to be opened in financial year 2020, of which eight were identified in the Prospectus.
Three Hiit Republic locations are operating, with fit-out for a further two locations about to begin. More than 775 people have signed membership of Hiit Republic. A little over half this number are subscribed to the unique Hiit Republic and Club Lime membership combined option as expected. The average yield for hiit republic members is $65.80 per fortnight, more than double the Club Lime average.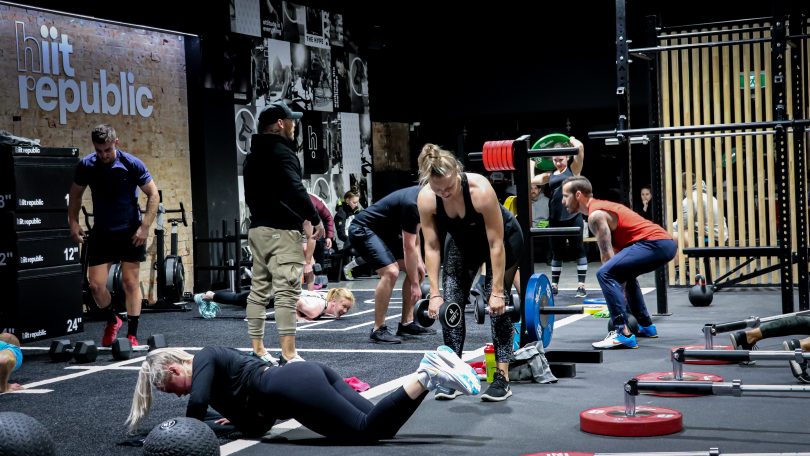 Viva Leisure is spreading into NSW and has established on the NSW-Victorian border cities of Albury/Wodonga, with the acquisition of three Fitness 24/7 locations. "We have now completed the conversion which includes front and back-of-house member management systems, branding, signage and all other requirements. The locations are now operating as Club Lime," Mr Konstantinou says. "Member feedback from the transition has been extremely positive.
Founded in 2004, Viva Leisure listed in June after a successful $20 million capital raising.
Viva Leisure's mission is to connect health and fitness to as many people as possible and aims to provide its members with affordable, accessible and awesome facilities.
Original Article published by John Thistleton on The RiotACT.