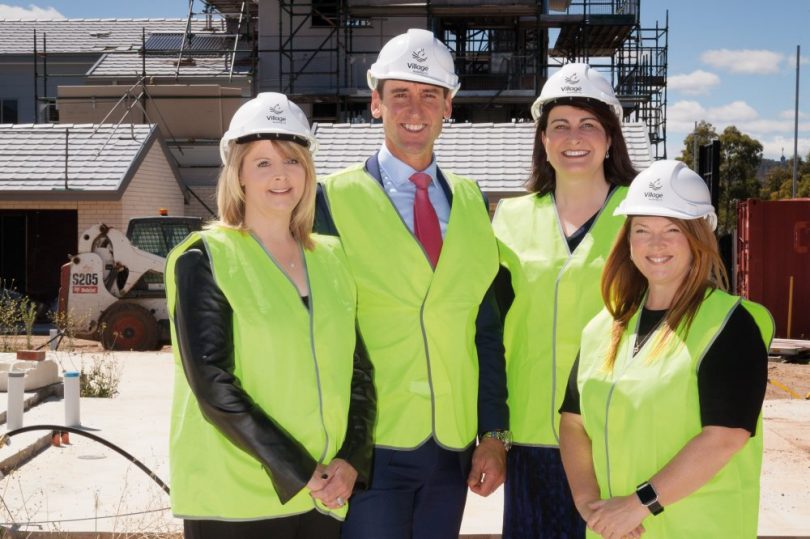 It's no great secret that the building and construction industry has long been known as a male dominated industry.
A report from April 2016 by the Australian Government's Workplace Gender Equality Agency on Gender composition of the workforce: by industry* shows females made up just 5.3% of full time employees in the construction industry, while males made up 80.4%.
Locally based Village Building Co. is one major player bucking this trend.
Four out of the nine senior leadership team at Village are female, and out of all employees, 50% are female. It's a move toward greater gender equality that can only be a positive step for the industry.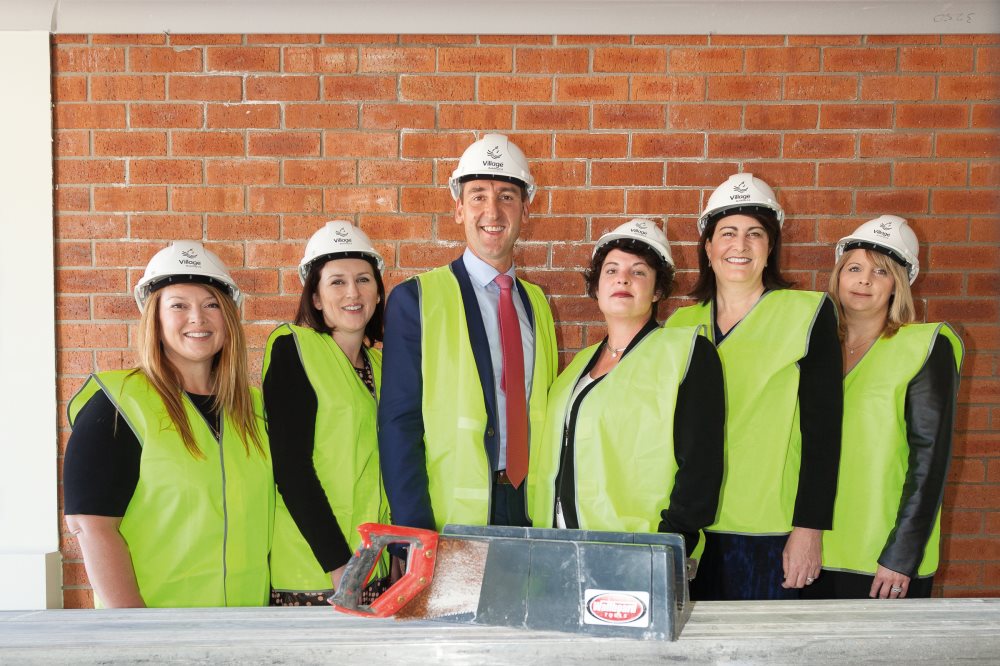 So, just who are Village Building Co.? And why the change toward greater gender diversification?
Newsletter
We package up the most-read B2B Magazine stories and send direct to your inbox. Subscribing is the easiest way to keep up, in one hit.
Village is Canberra's own award-winning full integrated property development and construction company, which this year celebrates 28 years in business. To date Village has built communities, not just in Canberra, but around Australia providing over 14,000 dwellings and 4,000 houses.
Village Building Co. is and always has been a Canberra based company, but it has grown immensely over the past 28 years, having now built thriving communities in Sydney, Wollongong, Melbourne, Brisbane and Coffs Harbour. And there's more to come.
The company's philosophy is to ensure amenities such as parks, playgrounds, wetlands, bicycle tracks and sculptures are included in its developments, to provide a sense of community, and to provide value for money housing to Australians.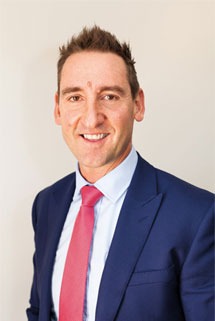 The business has seen some major changes this year with an injection of fresh talent by way of Travis Doherty who, after commencing with Village as Deputy Chief Executive Officer in July 2015, was formally appointed as CEO in June 2016.
Travis is passionate about building, construction and development, and aspires to respect and leverage the company's rich history and heritage, but also add to it the experience he has gathered working in large corporates both in Australia and abroad including the National Australia Bank, Ernst & Young and Simplot Australia.
Travis Doherty
Chief Executive Officer
Travis moved his family, wife Sarah and children Archie and Isabelle, from Melbourne to Canberra for the role and says they have settled in well. Travis says Canberra is now home and they feel part of the local community.
After five months in the CEO role, Travis says he wants Village Building Co. to be Australia's best mid-tier property development and construction company.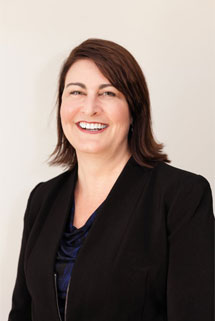 "Our strategy is to maintain a diversified portfolio of projects; geographically across the Eastern Seaboard of Australia and different types of projects such as land, house and land, townhouses and apartments. And of course, with a healthy mix of recurring income streams that are not subject to the ups and downs of the property market. A great example is the Big Banana Fun Park, a joint venture we have operated for nearly eight years," says Travis Doherty.
Melanie Andrews
Chief Financial Officer and
Company Secretary
Travis says Village Building Co. is highly committed to gender diversification in the industry, something which is also supported by the Master Builders Association of Australia who strongly support increasing the number of women in all occupations in the industry.
"I strongly believe that having a diverse and inclusive organisation that reflects the community that we operate is fundamental to the success of any business. And all the data proves it. Gender diverse organisations outperform those organisations that are not.
"I am absolutely committed to diversity and am extremely proud to have attracted a number of talented women to our business," Travis continued.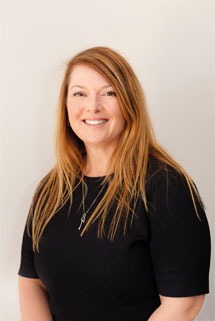 Village moves forward with Travis with a strong management team of nine, four of who are female in diverse roles across financial management, sales, marketing and communications, people and culture and executive management. In August this year the company appointed a new Chief Financial Officer and Company Secretary in Melanie Andrews.
Ms. Andrews came to Village direct from 18 years with CIC Australia Ltd, and prior to that Land and National Development. Melanie had previously been on the diversity committee of the ACT Property Council.
Kylie Chapman
General Manager,
People And Culture
She is passionate about enhancing the role of women and providing support to them in the workforce, and says this was part of her motivation to enter the Telstra Business Women's Awards in which she was a finalist in 2015.
"I really enjoy the fast-paced commercial environment of the property industry. Property is a very broad and complex industry with loads of challenges, but also provides the opportunity to create communities and affordable lifestyle options that have an impact on the most significant purchase of most people's lives," said Melanie Andrews.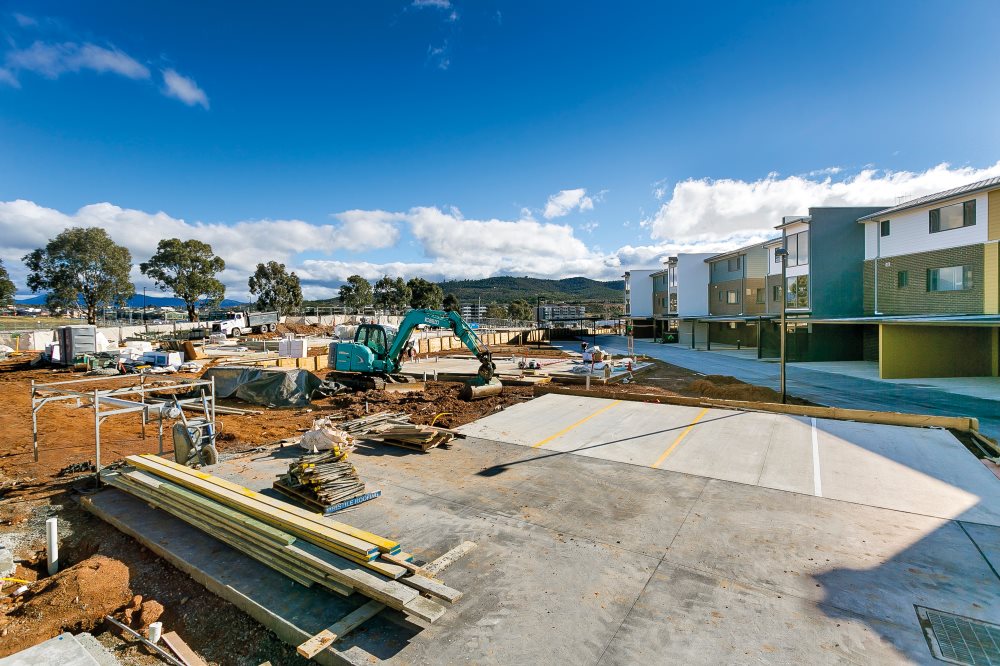 Photography: Paul Chapman – developingagents
"Village has a great culture and everyone has a lot of energy and an appetite for change, so it's exciting times ahead," Melanie continued.
Positivity toward working in the property and construction industry is something echoed by Melanie's female counterparts at Village. Her colleague Kylie Chapman was appointed Village's General Manager, People and Culture, earlier this year, and her responsibilities include people and culture strategy, policy and processes, workplace health and safety and industrial relations strategy.
"The construction industry is unique and very different to the media industry where I'd spent the previous 14 years of my career. I hadn't dipped my toe into the construction industry before – but I've never shied away from a challenge," said Kylie Chapman.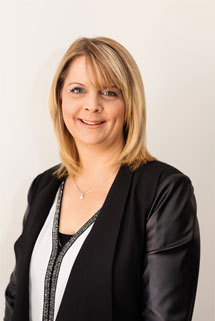 "It's really exciting to be working in an industry that helps define the landscape.
Things are constantly evolving and innovation is encouraged. Every day brings something new and the people who are involved in the industry are fantastic – they are passionate about what they do and always aim to be the best they can be.
"We have a fantastic workforce at Village with a rich mix of beliefs, backgrounds, talents, capabilities and ways of living. We're always encouraging diversity and gender equality," continued Kylie.
Rebecca Mikkonen
Executive Manager
Village Building Co.'s General Manager, Sales, Marketing and Communications, Kate Freeman, says she was attracted to her role at Village because she was looking to take on a new industry.
"I jumped at the opportunity to work in such a dynamic field that is still so heavily reliant on people. With so many industries being automated, I'm excited to be in an industry that creates something for people by people. And to be building homes, people's sanctuaries, is a real honour. I respect that enormously," said Kate Freeman.
"The primary challenge for me has been the industry learning curve and really understanding property development and construction. Fortunately for me, Village has a 28 year history and many of the pioneers of our business, including our founder Bob Winnel, are still part of it today and many are colleagues of mine on the Management Team. They have been extremely generous with their time and expertise to enable me to get up to speed as quickly as possible," continued Kate.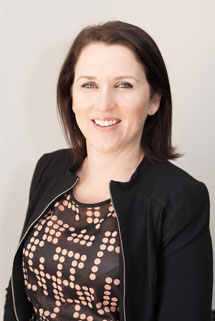 Rounding out the female contingent of Village Building Co.'s management team is Rebecca Mikkonen, Executive Manager who has been integral to the smooth transition of Travis into the role of CEO this year.
"Typically, our industry has been male dominated, though under Travis' leadership and commitment to equity and diversity, we are experiencing growing opportunities for talented women to join our team in senior management positions." said Rebecca.
Maree Harman
Acquisitions Manager
"We've got some of the strongest and most knowledgeable women in the industry on our team. Maree Harman, our Acquisition Manager, is very well known in Canberra and was a valuer for 19 years before joining us," said Travis Doherty.
"And Clare Gilligan is Project Director for our large South Jerrabomberra project. Clare has extensive history with CIC and Australand, and is one of the best in the business.
"It's an exciting time to be a part of this Canberra business success story, and we are looking forward to a very bright future," concluded Travis.
Clare Gilligan
Project Director
South Jerrabomberra project
For more information on Village Building Co. visit www.villagebuilding.com.au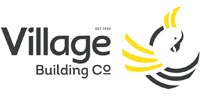 Photography: Kasra Yousefi