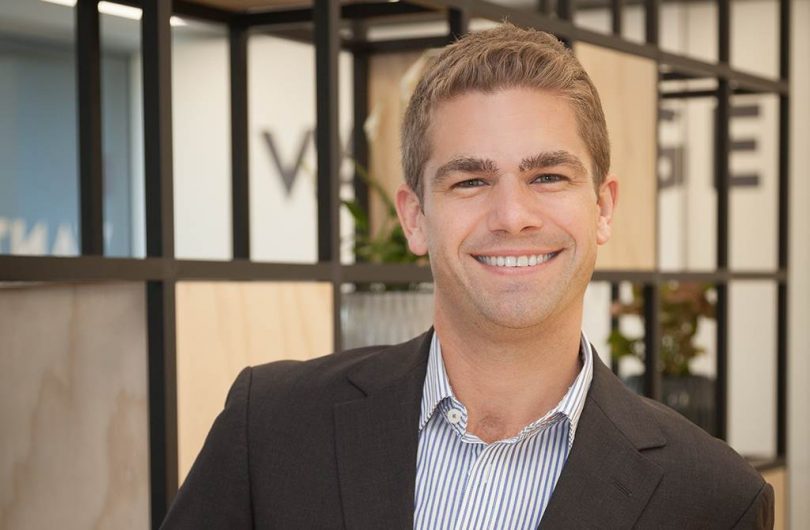 Chris Miller, Managing Director, Vantage Strata, is a young man on a mission. At 33 years old he may appear younger than your average business owner, however it would be a mistake to underestimate the impact he has had within the strata industry from humble beginnings as a strata manager more than a decade ago.
Chris has had a good look at the property industry and believes he has identified a gaping hole in the strata management market. "There has been a distinct lack of sophistication and complexity when it comes to the approach of service providers in this area for a number of years," Chris stated.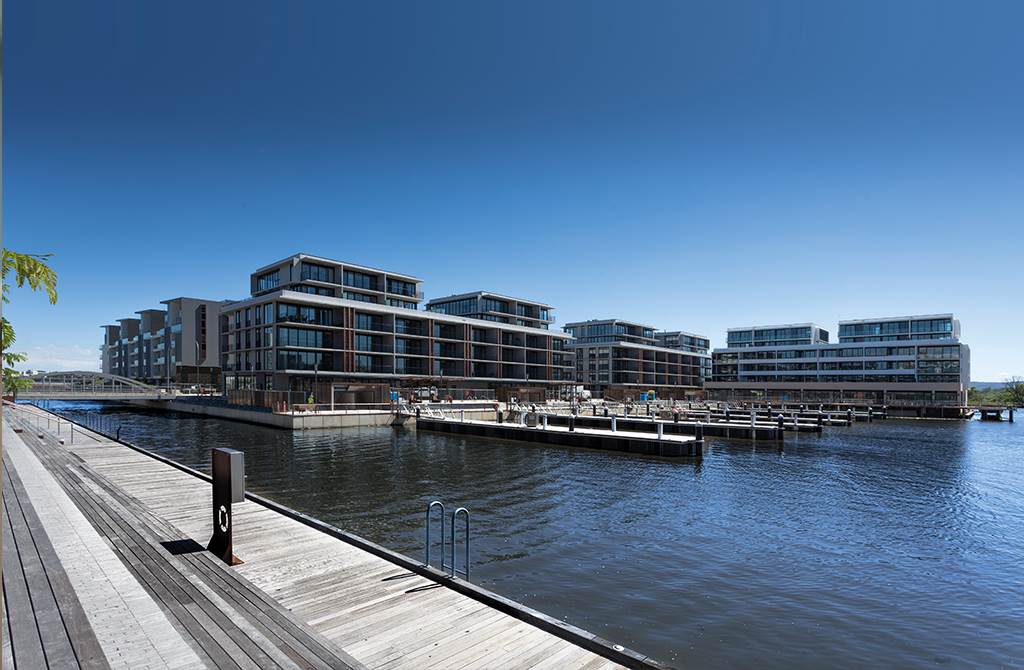 Vantage Strata is the culmination of the collective vision of Canberra property identities, Paul Powderly (ACT State Chief Executive – Colliers International), Peter Maloney (Maloney's Real Estate), Rupert Cullen (National Director of Real Estate Management – Colliers International), and Chris Miller.
Over the years they had all collaborated in relation to various property developments and the creation of new precincts, however never as partners. Over the course of these collaborations they had reached the collective view that the approach to strata management didn't meet the commercial needs and community outcomes required by an increasingly dynamic strata environment.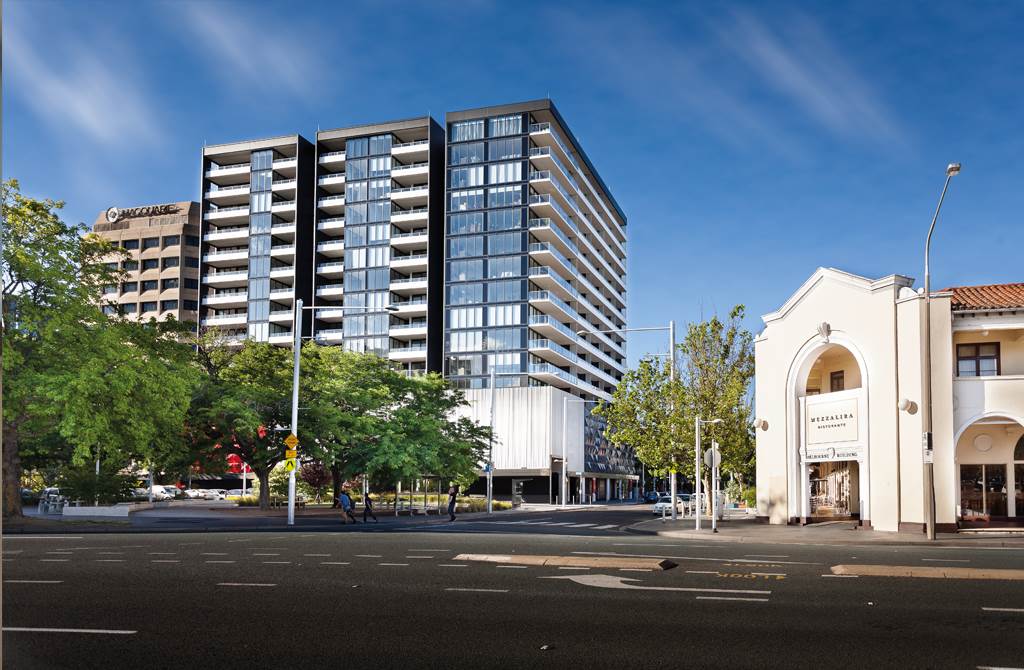 Newsletter
We package up the most-read B2B Magazine stories and send direct to your inbox. Subscribing is the easiest way to keep up, in one hit.
In 2015 they each joined forces to found Vantage Strata with Chris at the helm while the other partners continue to lead the local property profession in their own capacities, offering advice and mentorship to Chris and the Vantage team along the way.
"Generally speaking the strata title landscape throughout the ACT has mostly consisted of detached or semi detached townhouses, and relatively simple apartment buildings. In the last decade or so our market has matured significantly resulting in exponentially more dense and complicated developments. Often these are high-rise buildings with a mix of apartments and commercial businesses. The net result is a dramatic increase in the service needs of the built environment as well as a change in the needs of the various residents and commercial users."
"A residential development tower in the city may be an asset in the hundreds of millions of dollars. The plan to look after that asset, and ensure its longevity, is often manifestly inadequate."
The partners behind Vantage Strata haven't followed the career path of a traditional strata manager. They have had careers in commercial property, business ownership and facilities management more often than not dealing with institutional clients and stakeholders with considerable experience and expertise in property. The needs and expectations of these clients generally far exceed that of the traditional executive committee.
"Most executive committees are volunteers that don't necessarily bring with them the experience that is needed to manage a complicated asset, and therefore totally rely on their strata managers to have the experience and capability to guide them," Chris explained.
Chris believes that the current strata management providers have created an environment where a more commercial approach will be readily taken up by the market
"The work has largely been done for us over the past five to ten years by the distinct lack of capability in this sector of the market.
We want to speak to committees that feel they are out in the wilderness without a guide. What they need is Bear Grylls and many of them have a boy scout," Chris stated.
Chris started his property career as a Strata Manager and then had a parallel career as a commercial agent and business development manager.
When I started around 12 years ago as a strata manager, my induction was a desk, a phone and a pat on the back for good luck.
He says he woke up one day to a phone call that three basements in a building he managed had been flooded and turned into a makeshift swimming pool due to failure of plant that pumped away water from a natural spring that ran under the building.
Chris hadn't arranged any maintenance of these pumps as he had no knowledge of their existence. This experience was a watershed moment for Chris who promised himself to never be in the same situation again.
Since that time there has been considerable improvement from within the industry regarding minimum standards of training and professional development.
"Whilst recognising improvements in training, the property industry in Canberra is maturing at a pace that is exceeding the strata industries ability to keep up," Chris outlined.
According to Chris, Vantage Strata benefits by not being a 'legacy business'.
"We don't have the challenge of having to change a mindset that has been entrenched for years or having to turn our culture around. We started with a clarity of purpose and knew from day one what we needed to do," Chris said.
What are Vantage Strata's plans for the future?
"Over the next four to six months we expect to open offices in Sydney and Newcastle, where we hope to replicate our success in Canberra," Chris stated.
Chris says there is a need for legislative strata reform in the ACT to address changes in complexity in the market, especially in mixed use developments.
He says that all classes of property, (retail, office, residential) are treated the same, despite the different needs of each subclass.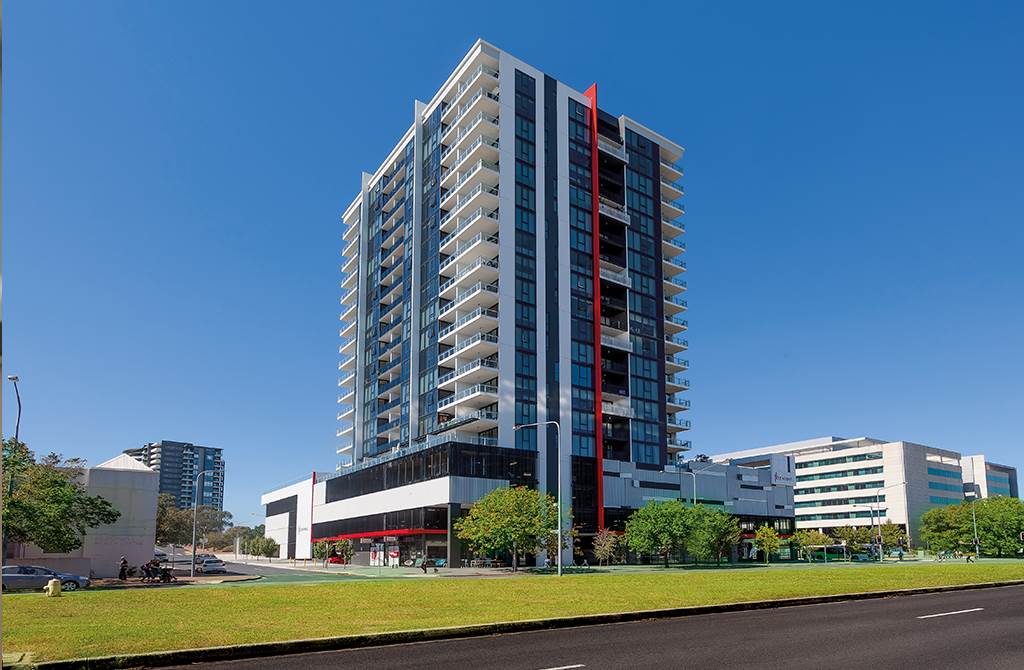 "A situation could arise where a ground floor unit running a laundromat pays the same proportional contribution for water consumption as a one bedroom apartment. The same is true in reverse where a ground floor restaurant must pay for the use of the swimming pool and lifts for which they have no need to use," Chris said.
"The best way to address this would be by way of a volumetric subdivision. This would separate the title of the different unit types while retaining some shared interests, such as a fire system. A number of developments have taken this approach, and if our legislation does not change to adequately accommodate this nature of property title there could be some serious storm clouds gathering in the distance.
There is a significant opportunity to change things now in preparation for the future, which frankly speaking is already here."
Chris Miller, Managing Director, Vantage Strata, is looking at strata management from a different angle and leading a team that is changing the outlook of strata management.
T: 1800 VSTRATA (1800 878 728)
E: [email protected]
Jamieson House 90/43
Constitution Avenue Reid ACT 2612
PO Box 206 Civic Square ACT 2608