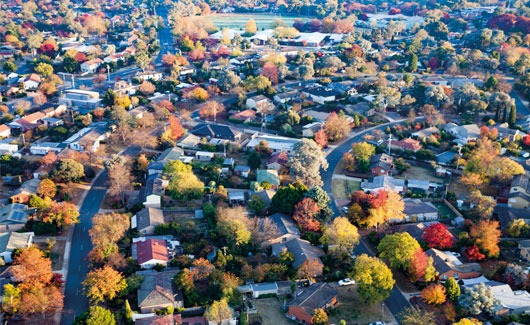 When it is time to purchase your first home, buy a new home or even refinance an existing mortgage most people head to whichever bank they already use, without any thought of using a mortgage broker. Some may never have heard of a mortgage broker while others may have heard the term but not know what a mortgage broker does, or how using a broker can benefit them.
So, what can a mortgage broker do for you that a bank lender can't?
The biggest advantage a mortgage broker can offer you is choice – they are not tied to the offerings of one bank but instead have access to hundreds of loans offered by many different banks and financial institutions. This means you are likely to be able to negotiate a better loan through a mortgage broker than a bank lender could offer. Imagine trying to compare all those loans yourself! A mortgage broker will work with you to find the loan that best suits your needs – at no cost to you.
Your broker will also prepare all the loan paperwork, and keep in contact with the lender to make sure your loan is progressing, saving you time. Using a mortgage broker does not mean that you can't have a loan with your existing bank. We can work with your bank to secure the loan, complete the documentation and follow up with the bank at all stages of the approval process.
At Gillespies we go a step further – our focus is on building relationships and growing with our clients. When you approach us for your home loan our focus will be on helping you obtain the loan you need but we also look at your financial situation as a whole. Does having a loan mean that you should have income protection or life insurance policies in place? Is there scope for salary packaging some of your mortgage costs? Do your current financial goals need reviewing to ensure you are in the best financial position for your stage of life?
Building a relationship means that as you grow and change, we will be with you. We will know your background and financial goals and be able to help you meet your needs whether that is your first home loan, refinancing, taking out life insurance, or even planning for retirement.
Newsletter
We package up the most-read B2B Magazine stories and send direct to your inbox. Subscribing is the easiest way to keep up, in one hit.
For all your mortgage broking needs contact Julie Peters on 6260 4994 or at [email protected]

Julie Peters
Phone: 02 6260 4994
68-70 Dundas Court
Phillip ACT 2606
gillespiegroup.com.au