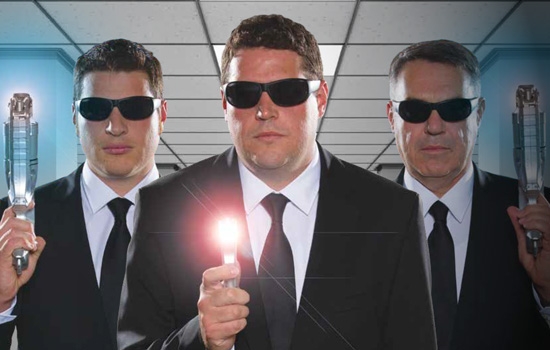 PayMe Drive launches this month which will shake-up the way car novation is handled in Australia.
In a light-hearted approach, the company's special agents reveal some of the secrets to car leasing and salary packaging. "If you earn more than $40,000 per year, there are real benefits to be gained through car leasing. You won't be stung by nasty fees and charges when you lease your car through PayMe Drive."Our mission is to defend the nation against thoughts that leasing a car is difficult, and only for high income earners."
SAVING MONEY ON CAR LEASING
"Erase your memory of  what you thought you knew about leasing. There's an invasion coming right now! Don't get left behind – talk to our special agents"
"Here's how to save money on your car lease."
A. Save $5,000 on a $55,000 car because you don't pay GST.
B. Save on fuel by paying around 80 cents per litre.
C. Save on maintenance by paying around $280
for a $500 service.
D. The higher your income; the more you save.
Comparison savings
2013 Volkswagen Golf VII TSI
Comfortline Hatchback
If you purchase this car by bank loan your total weekly cost will be $244 including running costs. However on an $80,000 salary, your total_weekly cost will be $184. This is a weekly saving of $60 and an annual saving of $3,120.
2013 Land Rover Range
Rover Sport L320 SDV6 Wagon
 If you purchase this car by bank loan your total weekly cost will be $604 including running costs.  However on an $120,000 salary… your total weekly cost will be $520.  This is a weekly saving of $84 and an annual saving of $4,368.
Compared with buying this car outright, I'm saving more than $4,368 a year by leasing  my new Range Rover."
PayMe Drive's mission
"We protect and defend employees and employers from what they don't know about car leasing and salary packaging. " Agent I
"There are secrets out there you should know about so you can drive a safe and salary. We are the best, last and the only line of defence to rid the nation of unwanted fees and charges when car leasing. Fasten your seat belts PayMe Drive is here to stay."
PayMe uncovered…
PayMe is an award-winning family-owned company with offices in Perth and Brisbane and its headquarters in Canberra.
The company has won accolades for providing specialist payroll services to contractors throughout Australia and Papua New Guinea primarily in the information technology, administrative and oil and gas_sectors.
Last year, PayMe was selected as the Canberra BusinessPoint Business of the Year.
PayMe CEO, Ian Lindgren says that the timing is right for the launch of PayMe Drive.
"Our company has built on its seven years of experience in providing payroll and salary packaging services to our clients including referrals to car leasing companies. Through PayMe Drive, we will now be able to provide cost-effective car leases directly to our clients and deliver a service better than any other car leasing company in_Australia."
PayMe Drive will be headed up by Lindgren's son and national leasing manager, Michael Lindgren. "Michael's exceptional leadership skills drawn from the public sector combined with his business savvy will be used to maximum effect to drive this new business venture forward," Ian Lindgren said