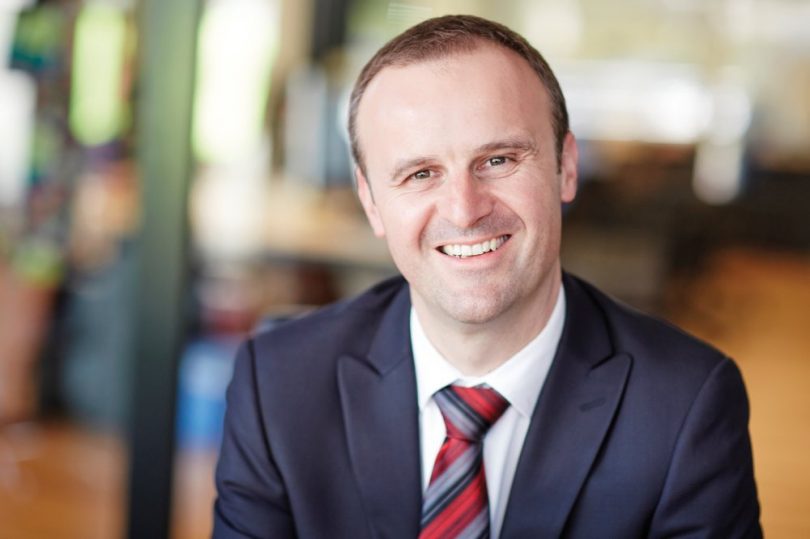 Last month I had the pleasure of leading a delegation to Singapore and Tokyo where I was able to highlight the great potential our city offers for foreign investors and promote Canberra as a tourist destination to a wider audience across Asia.
I always enjoy these relationship building missions, and I am pleased to say that my latest trip to the region was characterised by the same success and enthusiasm I enjoyed in Singapore and Hong Kong during a ministerial delegation and trade mission I led in June of this year.
During this trip I was heartened to learn of the growing national focus on business and trade opportunities between Australia and Singapore, which validates the ACT Government's strong focus on this market. It was also encouraging to hear the importance and strength of the Australia Japan relationship at a variety of levels being reinforced.
This latest visit focussed on a number of key objectives, including the completion of our program of bond investor meetings; encouraging investment in Canberra by Singaporean and Japanese organisations and financial institutions; supporting the tourism industry relationship between Canberra and Singapore, including making the case for direct flights between the two cities; and studying relevant infrastructure projects such as Singapore's rail corridor densification.
Significant progress was made on all of these objectives and I am pleased to announce that following this delegation, VisitCanberra will continue to work with Tourism Australia and key travel and trade partners in Singapore to increase destination awareness and knowledge of what Canberra has to offer.
Direct flights between Canberra and Singapore also remain on the agenda, with Tourism Australia continuing to provide their support to our ongoing negotiations.
Newsletter
We package up the most-read B2B Magazine stories and send direct to your inbox. Subscribing is the easiest way to keep up, in one hit.
In recent trips to Asia, I and other Ministers have sent a very strong message that Canberra is open for business and ready for international investment.
In addition to promoting Canberra as a tourist destination, this trip provided me with the opportunity to showcase investment opportunities in Canberra. As part of attracting new international investors to the Territory, I met with a number of companies in Singapore and Japan, where I outlined some of the key investment opportunities such as tourism, aviation, renewable energy, City to the Lake and Capital Metro.
I was able to follow-up with a number of companies who are interested in bidding on Capital Metro, and following the release of the business case late last month I am excited for the future of this project.
I was also fortunate to meet with a number of key leaders within Singapore's public transport system, and I am enthusiastic about investigating how we can continue to make Canberra's public transport system more integrated and efficient.
It is my hope that some of the benefits of these relationship building missions will begin to take shape over the coming months and I look forward to providing regular updates.
Meanwhile I was pleased to step in for the Chief Minister at the ACT Export Awards held recently.
Congratulations to all the winners who have all done an outstanding job over the past 12 months to market and sell their products overseas.
If you would like information on exporting visit www.business.act.gov.au.
For information phone: (02) 6205 0011 fax: (02) 6205 0157 email: [email protected]
post: GPO Box 1020 CANBERRA ACT 2601 www.parliament.act.gov.au
Andrew Barr
Chief Minister of the Australian Capital Territory (ACT)
www.andrewbarr.com.au