Why choose Maloney's
After 20 years in property management I would like to point out why I think we lead the way in property management.
1. We are a company big enough to be systemised, organised, structured and well resourced, however, small enough to care about our clients
2.Our website has a major focus on property management and is a very powerful and time saving tool for both you and your tenants
3.Our exclusive on-line portal provides investors with convenient 24/7 access to all your properties details
4.We contract only professional photographers to deliver better representations of your property that are showcased on a range of marketing media to maximise your returns
Newsletter
We package up the most-read B2B Magazine stories and send direct to your inbox. Subscribing is the easiest way to keep up, in one hit.
5.Flexible property income options allow you to decide when and how your rental income will be paid to you
6.Our property inspection reports are thoroughly completed and supported by photographic evidence of the inspection's assessment. These reports and photos are available to you on our website
7.Direct debit arrangements take care of your tenants payments and minimise rental arrears
8.Our dedicated management team ensure that each property and tenant receives maximum attention which gives you the freedom of continuous leasing
9.Tenants can apply quickly for your property online with easy no fuss applications
10.We maintain and grow a strong and active database of diplomatic and executive tenants looking for quality properties
11.Our complete property management coverage and advice means that you can invest with confidence in the Canberra market.
If you would like to chat about how to transfer your property to Maloney's please give me a call on 0418 797 71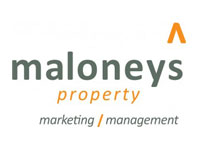 Peter Maloney, Contact Maloney's on 6232 0100
E: [email protected]"
www.maloneys.com.au