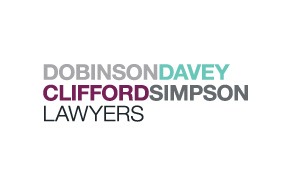 As you head into the New Year and begin to reflect on all those things you have and have not achieved in 2013, consider the benefit of obtaining legal advice about your family law matter from an experienced family lawyer.
Consider:-
* Have you delayed your property settlement too long and what could that mean for you?
* Are you finding your spouse impossible to negotiate with?
* Does your spouse continue to avoid dealing with issues?
* Are you unsure of your rights?
* Is the value of your assets changing?
* Are your children in a situation that you and they are finding increasingly difficult, because it is not working for them?
There are so many self-help options available to us today through the wonders of Google and other search engines, that the first port of call for a personal problem, be it a health issue, a legal issue, or a self-help issue, is an internet search. While this can be helpful, the value of obtaining legal advice in person from an experienced family lawyer cannot be underestimated. When researching your choice of lawyer, ask friends and family whether they have had a positive experience with a family lawyer. By all means use the internet and do searches to try and find out more about the lawyers you are considering. Consider whether or not your prospective lawyers are accredited specialists in the field in which they say they practice. Consider the independence of your lawyers.
When you are engaging with your family lawyers, consider:-
* Are they open and upf ront and informative about their fee structure?
* Do they offer you alternatives other than the litigation process?
* Do they make sound referrals to other professionals?
* Do they consider you as a whole person, including whether or not you also have other professional people in your life – such as your accountant, counsellor, and/or health professionals?
* Do they give you options in terms of your particular problem, and are they direct and open with you about what might possibly be "the bad news"?
* Do they listen to you?
Your relationship with your lawyer is a personal one. You may have to tell them very deeply held confidences that you have not shared with other people. It should be a relationship of mutual respect. The risks of not contacting an experienced family lawyer are many, and here are a few:-
* The ongoing stress and pressure on you and your children of not dealing with your family law matter;
* There are important time limits under the Family Law Act that apply once you are separated and divorced that can have an impact on your entitlements to property adjustment;
* Possibly conducting your negotiations with your spouse without understanding the law and your entitlements – consider whether you would extract your own tooth!
Make it a New Year's resolution now. Get the advice you need to bring resolution to your family law issues.