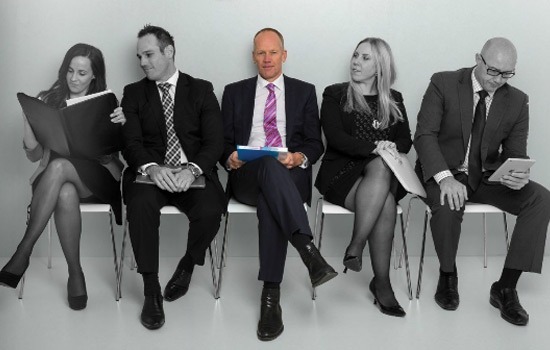 More certainty in the private sector has seen job vacancies rise, but employers attempting to secure the top talent walk a fine line between balancing cost pressure with the ability to make a competitive salary offer. Jim Roy, Regional Director of recruiting experts Hays, looks at current salary and recruiting trends from the annual Hays Salary Guide.
Cuts to bureaucratic programs and government bodies have understandably been the talk of the Territory. But while the public sector faces spending cuts, in the private sector confidence has returned and employers are putting hiring plans in place. Of the 2,500 employers surveyed for the annual Hays Salary Guide, 34 per cent said permanent headcount will increase over the next 12 months. Of those employers planning to hire, 79 per cent said the roles will be full-time.
While positivity has led to increasing vacancy activity, it has not extended to salaries. Employers remain cost conscious and conservative which is why, in most cases, Canberra's base salaries remain stable.
A massive 64 per cent of employers plan salary increases of less than 3 per cent when they next review, while 57 per cent gave increases of less than 3 per cent in their last review. In the public sector, these figures rise to 70 and 63 per cent respectively.
Just 4 per cent of all employers surveyed increased salaries by more than 6 per cent in their last review, and only 3 per cent intend to do so in their next review.
But 9 per cent have no plans to increase salaries at all, while 12 per cent did not award any increases in their last review.
Newsletter
We package up the most-read B2B Magazine stories and send direct to your inbox. Subscribing is the easiest way to keep up, in one hit.
Salaries by industry
By industry, our Guide found that the most generous employers can be found in professional services, where 40 per cent plan to increase salaries by 3 per cent or more. This is closely followed by financial services, where 39 per cent will increase above 3 per cent. Meanwhile 35 per cent of advertising & media, and 30 per cent of IT & telecommunications employers will increase pay above 3 per cent.
But at the other end of the scale 84 per cent of retail, 81 per cent of hospitality, travel & entertainment, 80 per cent of resources & mining and 79 per cent of public sector employers will increase pay by less than 3 per cent or give no increases at all.
Top benefits on offer
Benefits remain an important element of Canberrans' salary package. The most popular benefit offered to all employees is salary sacrifice, which is offered by 55 percent of employers. This is followed by above mandatory superannuation (42 per cent), private health insurance (38 per cent) and parking (32 per cent).
Where will the jobs be?
While the purse strings have tightened when it comes to salaries, many private sector employers will invest in new headcount, particularly in their marketing, engineering and operations management departments.
We found that 56 per cent of employers expect to increase permanent staffing levels in their marketing department, while 42 per cent of employers will add to their engineering and operational management headcounts.
This is followed by IT and sales departments (37 per cent), project management (35 per cent) and human resources (31 per cent).
Around one quarter (24 per cent) will increase permanent staffing levels in their accountancy and finance department, while 23 per cent will increase their purchasing/procurement headcount and 19 per cent theirdistribution team.
Importantly, 41 per cent of employers see a more positive economic outlook on the horizon and 66 per cent expect their levels of business activity to increase in the year ahead.
With confidence returning it will be more likely that Canberrans will contemplate a career move. This is good news for the businesses that plan to expand their headcount and make strategic hires to bolster their teams.
The key to attracting high potential candidates lies with finding them, engaging with them and making sure that they see the right opportunities at the right time.
A temporary solution
Canberra's public and private sectors are investing in temporary or contract staff. Almost two thirds (65 per cent) of employers said they employ temporaries or contractors, and 16 per cent expect their employment of such staff to increase this year.
For their part, Canberrans are gaining more confidence and acceptance of temporary roles, aided no doubt by the higher compensation package they offer. Employers meanwhile – especially in the public sector – see temporary assignments as a long-term staffing solution that offers headcount flexibility, the ability to manage workload peaks, and an opportunity to hire in specialist help for projects or to cover leave.
Where are the skills shortages?
As recruitment activity increases, that old threat of a skills shortage again looms. It's quite a paradox; for some job functions there is still a surplus of candidates yet in others, often those that require highly-skilled and experienced professionals, there is a shortage of suitable talent.
"WHEN IT COMES TO ATTRACTING THE RIGHT CANDIDATES, 37 PER CENT OF EMPLOYERS SAID CAREER PATH AND DEVELOPMENT WAS THE MOST CRITICAL FACTOR…"
While this can cause obvious and understandable frustration amongst sections of the talent pool, those with the skills in demand are again starting to receive multiple offers and even counter offers, particularly from employers who are aware of how quickly the talent pool can dilute.That explains why 25 per cent of employers reported that their turnover rate had increased over the last year.
According to our survey, 58 per cent of employers said the skills shortage has the potential to hamper the effective operation of their business – 41 per cent in a minor way and 17 per cent significantly.
We found that the largest area of skills shortage is at the junior to mid management level in both operations and accountancy and finance. This is followed by junior to mid management talent for technical, sales and marketing, IT and engineering roles.
Attracting top talent
When it comes to attracting the right candidates, 37 per cent of employers said career path and development was the most critical factor, although only 9 per cent say their organisation is publicly perceived as offering such opportunities.
Furthermore 42 per cent said it is an individual's 'fit' with the company's vision, culture and values that has the greatest impact on their employment brand, but only 23 per cent said they are perceived as getting this right. When the pressure is on to hire great people, it's easy to make the mistake of bringing in the right skills above the right culture fit. Getting the hiring right will make retaining and developing great people much easier, which is why ongoing candidate engagement is so important to us. The relationship we build with both our candidates and clients means that we see the whole picture – from all angles. Why not talk to us when you are next looking to access the most comprehensive, current and global network of talent?
Want to know more?
The Hays Salary Guide reveals salary and recruiting trends for over 1,000 roles. It is based on a survey of over 2,500 employers as well as placements made by Hays.
Get your copy of the 2014 Hays Salary Guide by visiting www.hays.com.au/salaryguide, contacting your local Hays office or downloading The Hays Salary Guide 2014 iPhone app from iTunes.
Contact HAYS
5th Floor, 54 Marcus Clarke Street, Canberra T 02 6112 7663 | F 02 6257 6377 E[email protected] www.hays.com.au