Barack Obama has said that rising levels of income inequality are "the defining challenge of our time".
While he may not have specifically been referring to income inequality between men and women, the glass ceiling is a major contributor to income inequality. Despite sex discrimination legislation, the glass ceiling remains a real issue in many businesses and in many professions in Australia.
The sports profession is no exception.
At Govhack 2015, Harry Cominos, Lewis Bailey and Robert d'Apice used the tax data of over 10 million Australians (anonomised and made available by the Australian Tax Office) to develop a measure of how thick the glass ceiling is for different professions. That is the size of the income disparity between men and women in different professions measured as a mark out of ten inches (with ten being the worst possible score and zero indicating that men and women receive the same pay in that profession).
Of 433 occupations surveyed, Sports People were found to have the second worst score at 8.8 inches, just behind Electrical Distribution Trades Workers and on a par with Bank Workers. Truck Drivers was an example of an occupation with zero pay disparity.
The pay disparity between men and women sports people is putting intense pressure on many national sports governing bodies.
For example, each player in Australia's women's soccer team, the Matildas, was paid $500 in match fees for the games leading up to their effort in the round-of-16. Their male counterparts, the Socceroos, received $7,500 for the same thing. This is despite the fact the Matildas went deeper into the recent and previous World Cups than any Socceroo side ever.
Football Federation Australia women's football head Emma Highwood has said that "[n]o doubt there will be an increase in the structure of those payments. Our long-term goal is the players have a full-time salary so they can concentrate on football… We grow it [women's salary levels] when we grow the game, that includes how we grow it commercially and get more eyeballs watching."
A similar commitment has been made by Cricket Australia in terms of the pay disparity between women and men cricketers.
But does this pressure apply only to sport?
What is the level of pay disparity between men and women in your business? Are you dealing with this proactively, or are you like many sports governing bodies, waiting for the women in your business to make more noise, perhaps via the media?
Is that the best strategy (ie keep your head down) or would your business benefit by being a leader in this space?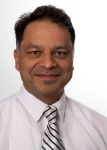 For more information, contact Abul Rizvi Managing Director Yabba.guru on 0413 990 439 or go to www.yabba.guru