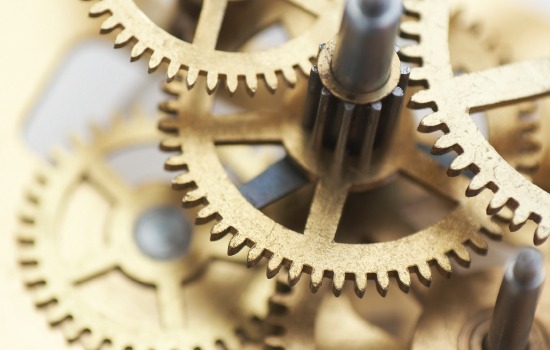 Are you thinking about a career change? Maybe your current career direction feels stale, your future prospects are uncertain, or you've taken a package and are ready for a change?
Current market conditions in Canberra provide some serious obstacles to those seeking a career transition. So how can you maximise your chances and get ahead of the game?
For local Canberran Natalie Simon, that time came during her 14-year career as a consultant and chartered accountant within large private sector consulting firms. Keen to explore opportunities within the public sector, Natalie enlisted HorizonOne to help her navigate the career transition waters.
What Natalie, and many others learn, is that there are a few key principles to keep in mind for a successful transition.
Do your research
Research is critical groundwork for a successful transition. Read as much as you can about your desired field – whether it's online, books or magazines, or industry blogs. Proactively engage with your network, dive in deep, talk to leaders in your desired industry, and speak with specialist recruitment consultants to make sure your expectations are in line with available opportunities.
Newsletter
We package up the most-read B2B Magazine stories and send direct to your inbox. Subscribing is the easiest way to keep up, in one hit.
Natalie was very organised about her transition. She considered her options carefully, started researching and networking, and prepared herself in advance for the potential shortfall in income. A few months later, with the help of the HorizonOne team, Natalie landed a strong transition role at the executive level at DHS that allowed her to directly take advantage of her experience in the private sector.
Be aware of what you may sacrifice
While it may be difficult to reconcile yourself to starting a few rungs down the ladder or taking a pay cut, if you are serious about changing careers – you are very likely to have to pay your dues.
Natalie says the move from the private sector initially meant accepting a significant decrease in salary from a senior manager's role in the Big 4.
"Given the economic climate and difficulty of getting into the public sector at the executive level, I was just really appreciative of the opportunity in front of me."
Be open to change
Successful career transitions rarely happen without acquiring new skills, without taking some risks or eating some humble pie.
Natalie states:
"My experience has been nothing but positive and I think this is a result of having a positive mindset and being open to challenges and different ways of thinking and doing things."
You are likely to require more education or training, and you may end up reporting to someone significantly less experienced than you. Embrace the learning process and look at this time as an investment in your future. If you are serious about this change, you will be excited about the idea of learning something new.
Be patient
Keep in mind that transitioning to a new role can be a long process. The greater the gap between your career goals and most recent experience, the more challenging this transition can be. We strongly recommend a phased approach in the current market through a 'stepping stone' position.
"After 18 months in the initial contract position, I was offered an EL2 position in another area. I recognise that this wouldn't have occurred at all if I hadn't made that initial move into the public sector."
Despite her 'near textbook' transition, Natalie credits HorizonOne for helping her achieve her goal. "They provided me with sound advice, and mentored me through the public sector selection criteria interview
process. I can't thank them enough!"
Please contact Simon Cox, Director at
HorizonOne Recruitment on
02 6108 4878 or [email protected]
Level 1, 27 Torrens Street, Braddon
www.horizonone.com.au