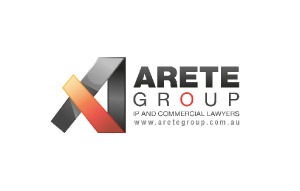 In many football codes we are seeing rival clubs "approaching and poaching" players who are still under contract for the following season. Many sports followers must be wondering what can legally be done to prevent this issue (assuming the club does not wish to grant a release). The answer may lie in the tort of interference with contract (or inducement to breach contract).
A ground breaking case in the sporting world on the tort of inducing breach of contract was when Kerry Packer formed World Series Cricket and the ICC changed its rules so that any player signing for WSC was disqualified from playing any ICC test match. Here, the Court held that the ICC had directly interfered with the players' contract with WSC and had acted to induce a breach of contract (in circumstances where it was likely WSC may suffer damage).
More recently, in Australian Football League & Ors v Hard On Sports & Ors [2012] VSC 475, the Court held that the defendant intentionally interfered with and induced a breach of contract by procuring AFL players to sign memorabilia which was intended for commercial sale without the AFL's authorisation. By securing the player's signatures, the defendant placed the players in breach of their contractual obligations to the AFL's Collective Bargaining Agreement.
In Canberra, a potential inducement to breach contract case was averted when Jake White confirmed his commitment to the Brumbies at a time where there was speculation he was being "approached and poached" by South African rugby.
Whether the Canberra Raiders will take legal action as a result of some of their players being "approached and poached" while still under contract remains to be seen. Here, any "exit clauses" in player contracts would need to be considered carefully against the facts ahead of taking action. Subject to the interpretation of any exit clauses, if the Raiders establish (a) they are likely to suffer damage (b) that the "poachers" have knowledge of the contract and (c) there is an intention to interfere with a contract, then the Raiders may have rights and remedies available to them.
With the Raiders likely to be minor premiers in the Holden Cup this year, they are presumably taking all appropriate measures to avoid the Canberra "Poachers Pantry" being more than a gourmet food and wine establishment on the edge of town.
ARETE Group have a specialist sports law team which includes 3 Olympians (Shaun Creighton, Kim Crow, Nathan Deakes), the son of an NRL coach (Campbell Hasler), the son of a professional cricket coach (Scott Hogan) and a former AIS physio (Margaret Grant).
In addition to intellectual property and general commercial legal services, we offer a broad range of sports law services. For a copy of our recent article on intellectual property and related rights in relation to colour schemes go to www.aretegroup.com.au/…/sports_law_update_rights_ in_colour_schemes.pdf. For a copy of our recent article on non analytical positive tests (which is relevant in light of the recent ASADA cases), go to
www.aretegroup.com.au/pdf/anti-doping-non-analytical-positive- tests.pdf
.