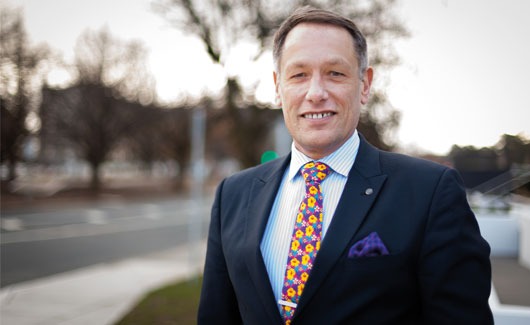 As CEO of SME Gateway, Stuart Althaus, runs an organisation that that has completed over $180 million in client projects for Government and Defence clients, and has access to over 320 small and medium enterprises (SMEs) and more than 4,800 professional service providers.
SME Gateway is a Tier 1 Australian Prime Contractor with a fully collaborative SME delivery structure that overcomes the key issues of risk associated with single organisation capability, proven track record, multiple skills resourcing, internal controls and management of resource delivery and a single point of contact and contractual responsibility for clients.
"We provide an organisational approach to the provision of project delivery, professional technical services and practitioners to Government by Australian SME companies. We are not a labour hire organisation but an independent Prime providing true capability and management through our SME companies and taking responsibility for tasks and task outcomes," Stuart explained.
Stuart is an experienced CEO, Senior Executive and Company Director specialising in Information Communications Technology (ICT) and strategy. His career commenced as an Army Officer and continues on after 38 years as an active Army Reservist working in Army Headquarters. Stuart's background has spanned successful and large international and domestic projects and covers many areas of program and portfolio management, technical project management, procurement, governance and business process redevelopment. He is also involved with a number of Boards including Karralika, a Canberra based drug and alcohol rehabilitation organisation.
"I am proud to be leading a team at SME Gateway that is responsible for providing access to some 15 panels providing business for well over 300 SMEs across Australia."
SME Gateway currently has active projects providing a wide range of capability including Professional Engineers, Project Management, ILS, ICT and general support services to Defence and Government agencies both State and Federal.
The skills and experience of the capability provided by SMEG Member companies range from domain experts, doctorates, in-depth government and commercial experience resources, to junior recently qualified personnel.
"This range of capability and experience allows us to provide our client with the full range of assistance from strategic/ policy development to individual or team support personnel," Stuart outlined.
SME Gateway has extensive experience with Commonwealth public sector clients in strategic planning, business planning, workshop facilitation, change management, communications and procurement processes across the many areas of the member organisations.
Stuart said It is an exciting time to be working with Government both inside and outside Defence. "Defence is in a process of enormous change and we are placed exceptionally well to be able to service the many requirements that are coming from within noting FPR, the movements of the various capability groups and also the large procurement projects under way."
SME Gateway has steadily grown over the past 12 years with a significant increase in membership and revenue in the last 12 months. It was Initially established as a cooperative, and has now morphed into a highly recognised organisation that allows for quality allocation of resources, tender responses and value for money.
"We are largely reliant on the expertise of our member organisation. To that end, we recently established a member advisory Board from which we take input directly and apply it to the operational requirements."
SME Gateway has recently undergone a major change in staff, infrastructure and systems. "The team environment at SME Gateway is extraordinary and whilst it has been relatively difficult during this process of transition, the team dynamics has been nothing short of fantastic," Stuart said proudly.
Stuart said the support from the parent group, FTS, has also been invaluable providing guidance, governance and strategic development throughout. This relationship provides SME Gateway with a range of support that would not necessarily be part of a standalone organisation.
"We intend to continue to grow and provide exemplary service to both our members and Departments and Government Agencies," Stuart concluded.
Stuart is a cycling tragic who enjoys travelling and photography. Stuart lives in Canberra with his partner Adrienne and has two adult children one of whom is has followed his father's career in the Army.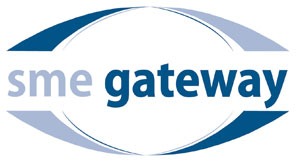 SME Gateway Pty Ltd
P: +61 2 6295 7111
M: +61 411 883 203
Office Suite 101A, First Floor,
Riverside Plaza, 131 Monaro Street,
Queanbeyan NSW 2620
www.smegateway.com.au