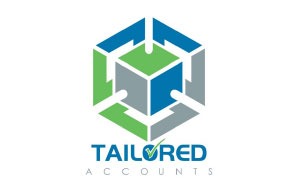 One day, I was watching the Discovery Channel with my four-year-old son Charlie when he asked, "Why does the big fish eat the small one?" Having gone through so many life experiences compared to my son, it seemed like a natural phenomenon because that's just the way things are in business too.
Big companies are able to yield more power than smaller ones due to the availability of resources; it comes as no surprise then that 90% of small business failures are caused by poor cash flow.
"Revenue is vanity, cash flow is sanity, but cash is king" is an age-old saying that is often used to explain the failure of both businesses and consumers to manage their cash on hand. How much cash is enough?
How long will your $100, 000 balance last? What if you don't have enough cash to pay your bills and your staff salaries? If you have a large invoice payment of $250,000 within the next eight weeks, how will that impact your business?
At Tailored Accounts, we constantly make sure that our customers are up-to-date with their cash flow. The cash flow model that we use is a working document which incorporates budgeting and forecasting, debtor management, creditor management, sales forecasting and cash projection. Our accountants start off each week by updating our customers' accounts.
After which, they run through the "budget vs. actual" report to adjust for incoming budget forecasts, and go through debtors, creditors and sale forecasts so as to give our clients a complete picture of their cash position.
Tailored Accounts' cash flow management system is designed to give you full control of your finances, ensuring you don't run into problems with ATO since cash flow can be affected by your tax and super obligations.
Additionally, with the availability of cloud technology, our accountants can obtain real-time data which assists our clients with their daily cash flow management. We also recommend the use of softwares such as Fiverr (free), Float and Spotlight Reporting, all of which complement well with Xero and Intuit QuickBooks Online.
If you are interested to improve or implement a cash flow management system, please don't hesitate to contact Tailored Accounts at (02) 6169 5196 or [email protected]. We serve over 140 small and medium business across Canberra and the region, hence our accountants are highly experienced in managing cash flow!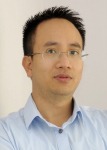 Harry Hoang is Tailored Accounts Executive Director Glebe Park Apartment, Ground Floor – 186/15 Coranderrk St, Canberra
T: 02 6169 6763 | M: 0434 196 607 E: [email protected] | www.tailoredaccounts.com.au