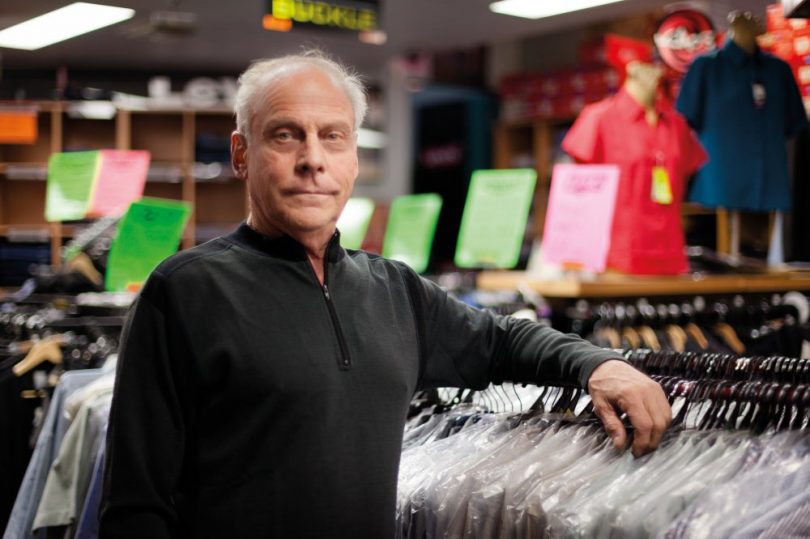 Seears Workwear is a family owned and operated business. Between Pat and son, Shane, they have 35 years of experience in the industry. Melissa, Shane's sister, also works in the office.
They are located at 60 Barrier Street Fyshwick in Canberra and also have a shop in Penrith, Sydney.
The Seears Workwear premises in Canberra is approximately 1400 square metres in size and is owned by the Seears family.
"We commenced trading in our current building in May 2002 and have quickly grown to be recognised as the leader in our field, both in Canberra and the surrounding district," Pat said.
Seears Workwear provides for the clothing and safety needs of virtually every kind of industry and worker alike. From building labourers, chefs, blue and white collar workers to major companies and Government Departments such as Defence, and hospitals.
"We have the largest collection of workwear in the region. Whether you are a tradie, farmer or businessperson, we will treat you professionally and offer you competitive prices," Pat ensured.
Newsletter
We package up the most-read B2B Magazine stories and send direct to your inbox. Subscribing is the easiest way to keep up, in one hit.
One of the things Pat wants the get across is the massive amount of stock that he has on hand.
"With 1400 square metres of space there are truckloads of stock ready to meet our clients' needs," Pat explained, "There is nothing worse than having to wait weeks for something to be ordered in."
One of the main reasons for Seears Workwear's success has been Pat's passion for providing excellent customer service.
"It is extremely important that we provide the right equipment and the best safety products to our clients. We want to get it right the first time so that we build long-term relationships with our clients," Pat outlined.
Having achieved a level of success Pat and his family believe in giving back to the community.
"We support and sponsor many local charities, sporting events and industry award schemes such as the MBA and HIA Annual Award ceremonies, where we are a major sponsor," Pat said.
Seears Workwear also has a corporate section operated from the same address.
Loading Gallery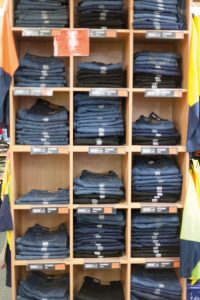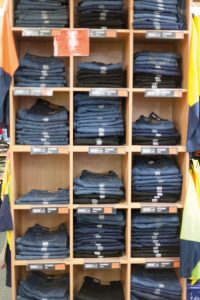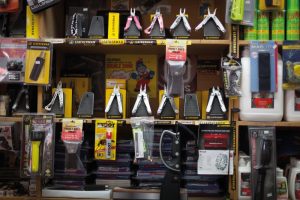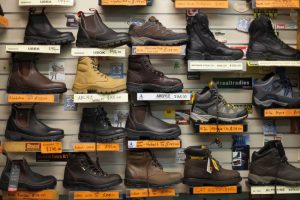 1/3
We provide a free measure-and-quote and free delivery service. We also provide a full embroidery and screen printing service," Pat explained. Pat says his is a very competitively priced business and that he is always prepared to negotiate on bulk orders.
Seears Workwear service the entire Capital Region from the surf to the snow and everything in between.
"We are also a major supplier to government and have many government departments and agencies as some of our best clients," Pat stated.
Seears workwear is one of the largest stores of its kind in Australia and we are lucky enough to have it in our own backyard.
You can still find Pat in the store and he is more than happy to work directly with customers to meet all their workwear and safety needs.
"Our service, which we are proud of, and our huge stock holding in the store, are factors that we believe have seen Seears Workwear become a household name and such a successful enterprise," Pat concluded.
Visit the store or shop online with a business
that regards you, the customer, as its
greatest asset.
(All Seears stock is sent via registered post.)
60 Barrier Street Fyshwick ACT 2609
T: 02 6280 4111
E: [email protected]
www.seearsworkwear.com.au