If you own an investment property, there's every chance you may have had to deal with a rogue tenant – they might not pay their rent on time, they might damage your property, and perhaps worst of all, they could be difficult to evict. How do you deal with these tenants? Here are a few simple tips that could help:
Prevention is the best defence
The best protection against bad tenants is ensuring you don't get one in the first place1, says property reporter, Sarah Mills. Try to do as many background checks as the law allows and check their history carefully. Their employment record could also be a good indicator of whether or not they'll be able to pay their rent1.
Get to know the law
It's important to understand the tenancy laws to ensure that you're aware of your rights. The laws are different in each state or territory, however, they'll normally include details such as rules for notifying tenants that they've breeched the agreement; timeframes available to remedy the agreement; rules for issuing a notice of termination and the grounds upon which a tenant may appeal2.
Keep calm
In the event that something does go wrong with your tenants, keep calm and review your lease – this is often your ultimate defence and could help you resolve problems amicably. If you feel the problem is irreparable, you could talk to the offending tenant about the situation and advise them that they have violated their lease and you wish them to vacate your premises,2.
If a tenant still refuses to leave, consumer affairs in your state or territory could help, or consult a lawyer about your best course of action.
Make the good last longer
Rewarding tenants could be a great way to show them that they're not simply a rental cheque. Even something as simple as a movie ticket or a hamper at Christmas could encourage tenants to treat your property better and stay longer1. Remember the adage "Better the devil you know" – having a good tenant for longer could be better than going through the difficult process of finding a new, worthwhile tenant.
Disclaimer: The information is in summary form and does not purport to be complete. It is intended as a general guide only and is not a substitute for professional advice. The information does not take into account your personal needs and financial circumstances and you should consider whether it is appropriate for you.
Sources: 1. "Dealing with bad tenants", finance.ninemsn.com.au Accessed 9 September 2014 2. "How to get rid of bad tenants", your investmentpropertymag.com.au Accessed 9 September 2014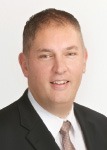 For more information, contact Paul Lanzon, ANZ Mobile Lender, M: 0422 007 005 F: 02 8456 6021 E: [email protected] This Mobile Lender operates as ANZ Mortgage Solutions Canberra Inner South & Queanbeyan/Jerrabomberra, ABN 74 122 012 720 an independently operated franchise of Australia and New Zealand Banking Group Limited (ANZ) ABN 11 005 357 522. Australian Credit Licence Number 234527. ANZ's colour blue is a trade mark of ANZ. Terms and Conditions, fees and charges apply. All applications for credit are subject to ANZ's normal credit approval criteria.