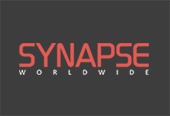 How many times have you searched for something online? How did you feel when you found what you were looking for, but couldn't read the details as the site appeared too small to read from?
According to the statistics, around 94% of smartphone users have searched for a product or service on their phones and nearly 60% access internet via their smartphones every day; more interestingly, around 85% users do so 'on the go'. So, you can't ignore this trend.
Full, traditional websites generally look good on the bigger screens but fail to pass-on the same effectiveness on the smaller screens. Although, you could have same customers accessing your website, their behaviour will be different on the mobile screens. To better promote your business on mobile, you need suitable website.
Newsletter
We package up the most-read B2B Magazine stories and send direct to your inbox. Subscribing is the easiest way to keep up, in one hit.
The term that really picked up last year was 'Responsive' web design; which basically refers to mobile friendly websites. Responsive websites are designed in such a way that they change their appearance and layouts based on the device it's on. On desktop it shows the full/ traditional website, on tablet it changes the layout to suit a tablet screen size and on mobile devices it again changes the layout to optimize for the mobile screens size. The goal is to provide the best possible user experience regardless of the device.
There are three key benefits of having a responsive website. First and foremost, you save time and money in the mobile site development and ongoing management of it. The same website serves all devices. Secondly, it improves the user experience and engagement of mobile devices. Thirdly, there is no need to track performance of two separate websites (desktop and mobile). Big Data tools such as Google Analytics are capable of reporting on your responsive website.
So, next time you are analysing your website statistics, pay some attention to the statistics on mobile traffic. Responsive websites are not that expensive to make and the ROI generally makes it worthwhile.
I would love to discuss your business's online strategy. Give me a call on 1300 785 230 or drop me an email on [email protected] com. We offer free one hour consultation on how you can make your online strategy work for your business.
Sam Gupta is the managing director of Synapse Worldwide. If you would like to discuss how your business can take advantage of the social media, please contact Sam on 1300 785 230 or
[email protected]