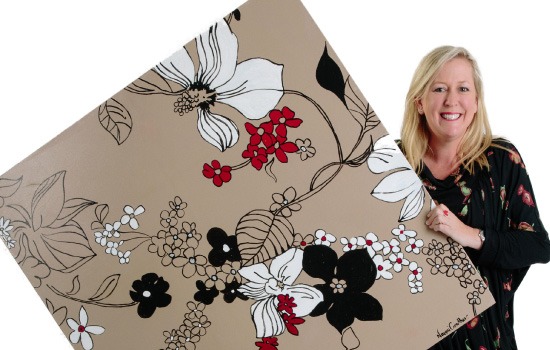 RELOCATION LAWS PTY LTD HAS BEEN OPERATING SINCE 2001 AND IS AN EXTREMELY SUCCESSFUL BOUTIQUE COMPANY, PROVIDING SPECIALISED BUSINESS RELOCATION MANAGEMENT SERVICES, INCLUDING TENDER MANAGEMENT, STORAGE AUDITING SERVICES, FURNITURE PROCUREMENT AND DESIGN MANAGEMENT TO GOVERNMENT AND NON-GOVERNMENT BUSINESS IN CANBERRA AND NATIONALLY FOR OVER 12 YEARS.
We have built our success based on a strong delivery process extending beyond the traditional 'building completion' approach," Nicole Laws, Relocation Laws Founder and CEO, said proudly.
"At Relocation Laws, our team of specialists strongly believe the success of any relocation, fit out, and staff reorganisation is staff acceptance of their new accommodation, and the need for early consultation and co-ordination with user groups."
The key indicator for a successful relocation project is efficiency and creating minimal disruption for staff. By providing a high level service, Relocation Laws is able to assist with staff gaining initial acceptance of their new environment."
Newsletter
We package up the most-read B2B Magazine stories and send direct to your inbox. Subscribing is the easiest way to keep up, in one hit.
Relocating into new or refurbished tenancies is not simply shifting boxes, but involves a complete range of needs determination, planning, staff liaison, service provider liaison (IT, communications, and office equipment), logistics planning, and coordination with fit out designers and the construction team to ensure that nothing is left to chance or missed in the process," Nicole explained.
Part of the success of the relocation process is also about providing storage analysis of current workplaces and working with the designers to ensure staff have the appropriate storage in the new tenancy in order for them to do their jobs to maximum efficiency.
In addition to client briefing skills, Relocation Laws also has extensive experience in the preparation of tender documentation and contract administration for various contracts associated with relocations and project management, including: implementation plans and programs and also experienced in undertaking furniture and storage surveys and room data sheets, and working closely with subcontractors from the design stage to fit out completion."
Relocation Laws is not a removalist company. Our team seeks to provide a transparent and value-for-money service by obtaining quotes or tendering for removalist services, always ensuring best value for money for our clients and a competitiveness in the market place, "Nicole stated.
Relocation Laws provides high level consultation with user groups to identify needs and requirements which are included in the tender or quoting process. This enables a tailored and organisation specific process. Relocation Laws head office is based in Canberra with another office in Brisbane and a national presence.
RECENT SUCCESSFUL PROJECTS
Relocation Laws has provided Business Relocation Management services to many government agencies across Canberra and nationally including: most recently completing;
* Australian Federal Police (AFP)
* Attorney-Generals Department (AG's)
* Department of Education, Employment and Workplace Relations(DEEWR)
* Department of Innovation, Industry, Climate Change, Science, Research and Tertiary Education (DIICCSRTE)
RELOCATION SYNOPSIS
In 2012 the DEEWR and DIICCSRTE were merged under a Machinery of Government. Relocation Laws were contracted to manage the relocation of 1500 staff from one Department to another, across 5 buildings in a process that took 6 weeks from the date of engagement to final completion. In this time, Relocation Laws collected a scope of works, ran a full tender process including a written report and recommendation, contracted a removalist, managed the delivery of 9000 crates and supervised 4 weeks of relocations.
The success of this project hinged greatly on Relocation Laws vast experience in logistical planning, by providing a detailed relocation schedule that suited both Departments. Our notable success on this project:
* Relocation of 600 people, in one weekend and over 3 different buildings. This required staging parts of the relocation on trucks as well as managing 5 different destination locations.
* All moves had to be completed commencing at COB Friday with multiple shifts of staff as well as interstate crews.
RELOCATION SYNOPSIS
In December 2012, Relocation Laws was appointed by Department of Industry, Innovation, Climate Change, Science, Research and Tertiary Education (DIICCSRTE) to provide Business Relocation Consulting services for a major relocation of 2000 staff into several buildings across Canberra's CBD within a very short timeframe. Relocation Laws was appointed just 13 days prior to the relocation and were involved in the coordination, management and execution of the entire relocation. Overall Relocation Laws managed an extremely successful relocation of 2200 staff over 4 weeks and 6 buildings. Our notable successes for this project include:
* Altogether there were 28 separate locations across 6 buildings which meant a tight and detailed schedule
* Relocation supervision and management and scheduling around building restructuring works
* Move 1 entailed a 30 hour shift to achieve the relocation
* Full IT and Telephony was required for this relocation, which meant Relocation Laws had to manage and supervise several relocation crews.
Relocation Laws
Unit 7, 29 Bentham Street, Yarralumla 2600, ACT
m 0419631644