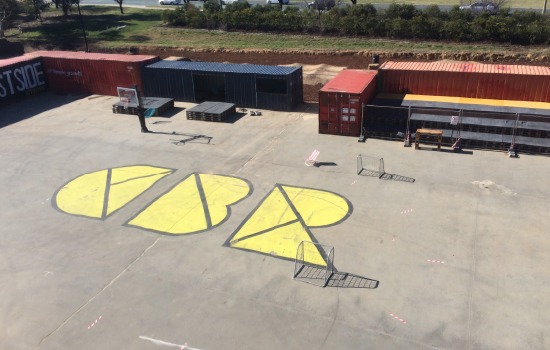 Canberra and South East New South Wales have a unique relationship due to our geographic proximity and shared vision for our region. Together we want to build a strong regional economy by creating local jobs, building a world class and accessible tertiary education sector, attracting tourists and encouraging business development and investment.
That is why the South East Regional Organisation of Councils (SEROC) and the ACT recently decided to cement our unique partnership under a common brand for our area – the Canberra Region brand. The new brand will leverage the economic development and tourism advantages of the wider region, which takes in the South Coast, Alpine, Southern Tablelands and Canberra.
The new Canberra Region brand has been developed to provide a strong, contemporary and consistent way for the broader region to tell its story. The development of a single brand for the region will provide a strong platform upon which we can promote our competitive strengths to potential visitors, investors, students, residents and businesses. Canberra sits at the heart of a region of 650,000 people, offering a dynamic and diverse range of industries running from the Alpine region to the Coast which contributes to an increasingly influential regional economy.
Canberra is a major hub to South East New South Wales and is intrinsically linked to the region through transport, education, our hospitals, shops, research and knowledge-based institutions. South East NSW is important for the sustainable provisions and growth of services, providing a diversity of experiences and opportunities beyond the Canberra's city limits.
The Tablelands is an agriculturally rich area that supports the traditional and alternate farming and horticulture industries of the Canberra Region. The Tablelands also leads the Canberra Region's investment in renewable energy. The natural resources of the Alpine underpin the economic activity in the area, greatly contributing to the Canberra Region's tourism offering. The Coast has a strong focus on tourism, agriculture and fisheries and the Port of Eden's growth will support the advancement of other key transport centres in the Canberra Region including the Canberra Airport.
The Canberra Region Brand is an initiative of the Canberra Region Joint Organisation (CBRJO) and builds on the ACT Government's Brand Canberra initiative. Brand Canberra was born out of the city's centenary as a way to harness the pride we all felt in our city. A powerful brand for Canberra helps us celebrate everything that is special about our city as we look forward to our next 100 years.
As the Canberra Region grows we have a shared story to be told to potential visitors, investors, students, residents and businesses.Put simply, having a strong brand makes good business sense. If we can attract more people and more money to Canberra it means more skills, more jobs, more services, more prosperity and a better way of life for our region.
For information
phone: (02) 6205 0011 fax: (02) 6205 0157 email: [email protected]
post: GPO Box 1020 CANBERRA ACT 2601,
www.parliament.act.gov.au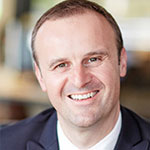 Andrew Barr
Chief Minister of the Australian Capital Territory (ACT)
www.andrewbarr.com.au