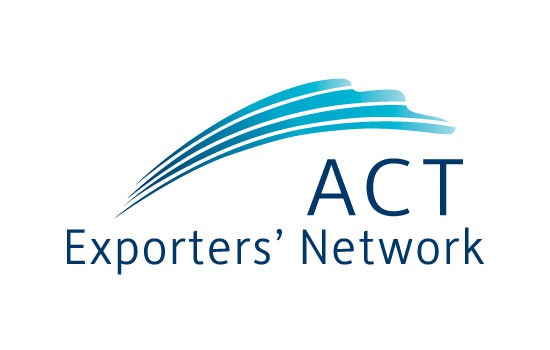 Poland offers an attractive blue sky opportunity for ACT businesses to diversify and leverage because of its geographic location and strategic position within the European Union (EU), an economic zone that generates approximately one quarter of the world's GDP. Poland is the sixth largest economy of the EU.
Since joining NATO in 1999 and the EU in 2004, Poland is now integrated with the global security and economic architecture. As one of two OECD countries to maintain economic growth during the global financial crisis (Australia being the other), Poland has enjoyed cumulative GDP growth amounting to 18.1 per cent over the years 2008-2012, considered as "the best result in the EU-27″1.
Over the last decade, Poland's GDP per capita has nearly doubled to USD 20,260 and is expected to continue to grow. The country is transitioning from lower-middle to upper-middle income status, which presents opportunities for Australian firms. Also, Poland is regarded as one of the EU's most youthful nations with 27 per cent of the total population aged 24 years and under.
Two-way trade between Australia and Poland, Czech Republic and Slovak Republic is relatively modest at AUD 465 million, AUD 545 million and AUD 196 million respectively. However, the potential for Australia-Poland relations was highlighted during the historical March 2014 meeting between Australia's Foreign Minister, Julie Bishop, and Poland's Foreign Minister Radoslaw Sikorski.
Specific areas for Australia-Poland economic cooperation may include: infrastructure investment; high tech manufacturing; tourism; mining; clean technologies; renewable energy; agriculture; education; research and development; health care and wellbeing; and human resources. There are potential markets in Poland and other Central European countries for Australian businesses offering high value added products and solutions not locally available. To explore business opportunities, international trade fairs are held in Poland such as Innovation Technology Machines, TechNet Europe, Glassman Europe, and the FMCG Expo. Notably, Austrade hosted an Australian mining mission to Poland in April 2014.
Australian businesses currently present in Poland include the Macquarie Group, a major shareholder in DCT Gdansk, the country's most strategic port, offering access to Europe via the Baltic Sea.
Newsletter
We package up the most-read B2B Magazine stories and send direct to your inbox. Subscribing is the easiest way to keep up, in one hit.
Squiz Australia, a leader in open source software and content management systems, has a local subsidiary-Squiz Poland. Squiz Australia has previously met with a Polish delegation of 13 senior representatives from the Ministries of Economy, Finance and Digitisation, who attended the CeBIT event in Sydney to learn about Australian digital industry capabilities.
Australian technology is also used by the Polish horse racing industry, with Sterile Racing successfully delivering a 12 and eight-stall starting gate to the Warsaw Race Track 'Sluzewiec' in 2013. There are many more such opportunities to meet emerging needs of Central Europe.
There is a natural synergy between Australian and Polish business cultures; both are aspirational, go getting and pragmatic2 nations with a healthy sense of humour, even in challenging situations.
With unique and untapped synergies between Australia and Poland, now is the time for ACT businesses to benefit from a closer economic relationship.
Should you require further information about the ACT Exporters' Network, please contact Larry Fisher at [email protected] or call (02) 6247 4199.
References
1 Rozkrut, M. (2013) Ernst & Young (Poland), 'Polish Australian Business Forum & Mining Seminar', 6 May 2013,Sydney.
2 Sikorski, R., 2013, Polish Australian Business Forum and Mining Seminar, Sydney, 6 May 2013
For more information on the ACT Exporters Network visit actexportersnetwork.com.au or call 02 6247 4199 The ACT Exporters Network is proudly sponsored by the ACT Government, Canberra Business Council, the Centre for Customs & Excise Studies and AusIndustry.