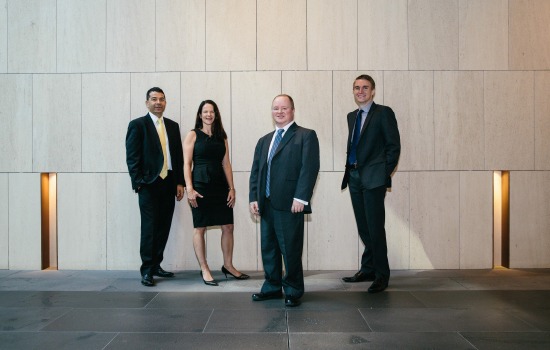 People power comes
to RSM Bird Cameron Canberra
RSM Bird Cameron is delighted to announce the appointment of Kim Kirsten to its Canberra Advisory team. Kim has an outstanding track record in helping clients transform their workforces into high performing teams and highly productive workplaces. An experienced management consultant, Kim brings a specific focus on Human Resources, People Management, Organisational Development and Change Management to RSM's Canberra Advisory team.
Kim is passionate about people and performance. She stands out because of her ability to connect and align strategy to the implementation of change in complex work environments where time and resources are constrained, and there are sensitivities and political issues to be managed. She brings 12+ years of knowledge and experience working at the strategic, operational and tactical levels that are essential to achieving results while minimising the negative impact on service delivery, staff and customers.
Kim understands Government having worked within Commonwealth agencies in Canberra. In addition, Kim has worked with the private sector including: financial services, manufacturing, supply chain, media, and retail industries.
"Our Advisory practice continues to grow from strength to strength in Canberra, and completes our service offering, making RSM Bird Cameron a true 'full service' professional firm focused on helping clients in both the public and private sectors," says Luke Williamson, one half of the dynamic and deeply experienced duo that heads up the Canberra Advisory team.
Newsletter
We package up the most-read B2B Magazine stories and send direct to your inbox. Subscribing is the easiest way to keep up, in one hit.
"Kim's addition to our team brings an essential human capital component to our offerings at a time of major change," adds Tom Pucci the other half of the team's leadership.
It's a time of major change for Government and Canberra
RSM Bird Cameron recognises that it is a time of major change for the public sector. 16,500 public servants will be cut nationally in the next three years, which translates to a massive 7,300 full-time-equivalent civilian government workers in the first year alone. The impact of the Budget leaves agencies with a challenge: How to maintain and improve existing service levels while retaining a positive organisational culture? All within an environment that continues to undergo major restructuring.
When organisations reduce workforces it places greater pressure on staff that remain. RSM Bird Cameron acknowledges this, and has identified a number of important workforce issues that need to be addressed by management in these times of change, including:
* Retaining talent – especially highly qualified and skilled personnel, who have had significant investment in their skills development;
* Mentoring of staff to develop and maintain their skill levels;
* Developing new career pathways through systematic restructuring or skills development;
* Valuing experience & retaining knowledge – developing programmes which ensure that their policy and process knowledge is not lost, including through knowledge retention strategies and phased retirement;
* Building staff loyalty through the provision of a caring and supportive workforce culture; and
* For management itself to demonstrate strong and inspiring leadership through transparency, honesty, professionalism, support and clear direction.
Change in the people domain is extremely important and RSM Bird Cameron is seeing an increase in demand for quality advice in this area. The budget-driven change currently underway means that departments are seeking assistance from contemporary advisors who can bring leading global thinking to bear in a manner that is in-tune with Canberra's diverse economy and culture.
Our unique position
As a member of a major global professional services organisation and Australia's largest regional provider of professional services, RSM Bird Cameron is uniquely positioned to advise government at this time of change. Our vision is to assist agencies with the task of introducing policy change in a cost effective manner by filling the gap between defining new policy and its effective adoption. We offer a range of services bordering on policy conception, through to design, implementation support and evaluation. In short, we aim to help agencies conceive, shape and deliver on their strategic agendas and to achieve sustainable change both externally and internally.
By drawing on the resources from the global RSM organisation and our Australian metropolitan and regionally based practices, RSM Bird Cameron can provide advice that is both leading and in-tune with Australia's diverse cultures and regional communities; something outside the capability of other firms in the Canberra market.
About RSM Bird Cameron
RSM Bird Cameron is a full service professional services firm delivering expert advisory and corporate finance services to clients across diverse industry sectors. RSM Bird Cameron has an Australian network of 28 offices which, combined with our 90 year Australian heritage, has helped to develop an extensive understanding of Australian communities, cultures and regional business conditions.
RSM Bird Cameron is the Australian member firm of RSM International, one of the world's largest accountancy and consulting networks with firms in over 900 locations around the globe. RSM International's member firms ad here to common professional standards, practices, protocols and training. Each member firm is well connected, respected and experienced in helping newcomers optimise their market entry.
For an obligation free consultation, connect today with Luke Williamson or Thomas Pucci on 02 6217 0300.
103 – 105 Northbourne Avenue, Canberra
rsmi.com.au
With RSM Bird Cameron
you really are…
Connected for Success