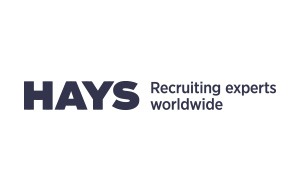 How to stand out from the crowd in a competitive job market
The ability to sell yourself, develop new skills and provide relevant work experience are just some of the ways you can stand out in today's competitive jobs market.
You should also make sure that you prepare adequately for interviews, dress appropriately and listen to the questions asked to avoid common jobseeker mistakes.
Many jobseekers are failing to stand out from the crowd and do themselves justice in today's market. For instance, when an employer recruits, they want a proven performer who can hit the ground running and add immediate value to the business.
This means you need to consolidate the experience you have. By demonstrating your skills and experience you can show potential employers you are a tried and tested candidate.
If you are a graduate, professional work experience completed during your study is a huge advantage that will help you stand out from your competitors. Even a few weeks completed during a semester break will give you the edge over fellow graduates who have not taken the initiative to gain relevant experience.
Newsletter
We package up the most-read B2B Magazine stories and send direct to your inbox. Subscribing is the easiest way to keep up, in one hit.
Hays's top five tips to stand out from the crowd:
1. Write an impressive resume: Make a good first impression. Use a common program, such as MS Word, and start with your contact details. List your education and qualifications and then your work experience in reverse chronological order, beginning with the most recent. If you have your own website profiling your work include the URL, but do not submit it instead of a resume. Make sure you proofread your resume and take the time to get it right.
2. Sell yourself: Highlight one or two unique selling points to differentiate yourself in both your resume and in an interview. For example, were you one of the highest achievers on your course at university? Have you improved customer retention levels or led a project successfully? Ensure that you have relevant examples and statistics at your fingertips.
3. Experience: The most valuable skill a jobseeker can have is relevant experience. For seasoned professionals this means matching your existing skills and experience with the job requirements. For graduates it means gaining relevant industry experience through volunteer work or a study placement.
4. Use your networks: Contact a recruiter, search job websites, use social media sites such as LinkedIn and talk to your networks, industry bodies and university alumni.
5. Develop new skills: Stay on top of industry trends to demonstrate to an employer that you are up to date with the latest developments and are acquiring new skills.
Jim Roy regional director 5th Floor, 54 Marcus Clarke Street, Canberra T 02 6112 7663 | F 02 6257 6377 E
[email protected]