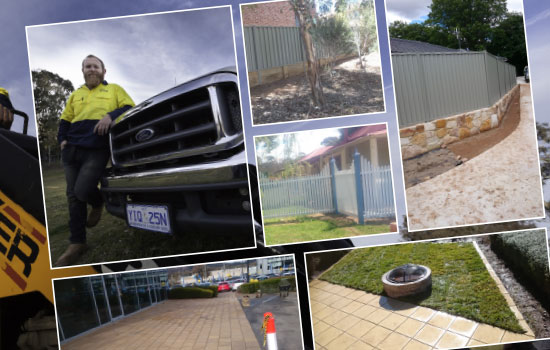 Jeremy Foster, founder of Jeremy Foster Landscaping and Fencing, started Foster's Fencing five years ago – and made a name for himself in the fencing and home maintenance industry.
Five years on and thousands of jobs later Jeremy has rebranded his business to focus more on gardening and landscaping.
"We are still one of Canberra's best fencing contractors but we also do a lot more. These days you will find us doing things such as paving, retaining walls, landscape gardening – and a whole lot more."
Growth in the business has led more machinery that now enable Jeremy and his team to undertake bigger and more complicated work.
"We now do residential and commercial work throughout Canberra and the surrounding region and are looking to grow the business over the next 12 months," Jeremy explained.
I started the business because I enjoy working outside and the sense of achievement in delivering a great result for our clients," Jeremy said.
Newsletter
We package up the most-read B2B Magazine stories and send direct to your inbox. Subscribing is the easiest way to keep up, in one hit.
Jeremy is especially looking to grow the landscaping and gardening side of his business. He especially would like to grow the excavation services that he can provide.
"We are very good at digging holes," Jeremy said laughing, "having recently purchased a mini-digger that allows us to access tight spaces for trenching, excavation and post-hole digging."
I'm ready to take the next challenge that is put in front of me to grow my landscaping and fencing business
Another part of Jeremy's business that is taking off is commercial mowing and weed spraying.
"We currently do larger work for unit complexes and office buildings and are looking to expand this to other facilities such as schools and playgrounds and other public and private spaces."
According to Jeremy there is no job to big or too small that he is willing to discuss with a client.
"We do work from backyard decks and pergolas to commercial paving and landscape design," Jeremy said proudly.
Jeremy is passionate about his business and is ready to take the next step in expanding his services to builders, government and corporate clients.
"I'm ready to take the next challenge that is put in front of me to grow my landscaping and fencing business," Jeremy said.
Facebook:
Jeremy Foster Landscaping and Fencing
phone:0420 662 447
email: [email protected]