It's uncommon for farmland to be found in capital cities, but in the case of the Majura Valley – it's important.
"We are in a constant state of vigilance when it comes to the integrity of this land," says Anne McGrath from Majura Valley Free Range Eggs.
"We have to make sure that agriculture, including that related to tourism, is preserved. We exert a lot of energy trying to protect what should be there for all Canberrans."
Anne says Majura Valley is home to some of the area's lushest farmland – something she and her family work hard to preserve.
From a farming background, Anne kept a horse on agistment in the valley in 1993. When a nearby plot of land came up more than 20 years ago, she and her late husband fell in love with it.
"This land was originally part of the Duntroon station. In fact it still has an old stone cottage from that time that reminded my husband of home. He came from Yorkshire," she says.
"It has always had very good soil but is more productive today than ever."
---
READ ALSO: Ten key moments from 95 years of the Canberra Airport
---
Anne and her family rotate 2500 to 3000 chickens on a modest 50 hectares of farmland. A ratio of about 2000 birds per hectare produces biodynamic free range eggs. The chickens are shuttled around along with their mobile sheds. Sheep follow up, granting the land valuable time to recover a section at a time.
Anne credits this pattern with the high levels of regeneration.
"We've seen huge improvement in soil fertility," she says.
"And because the land then became highly productive, we were able to start planting tree lines."
The approach paid off, attracting masses of birds and insects. This uptick in biodiversity prompted a new venture on the farm – a giant sunflower field.
Loading Gallery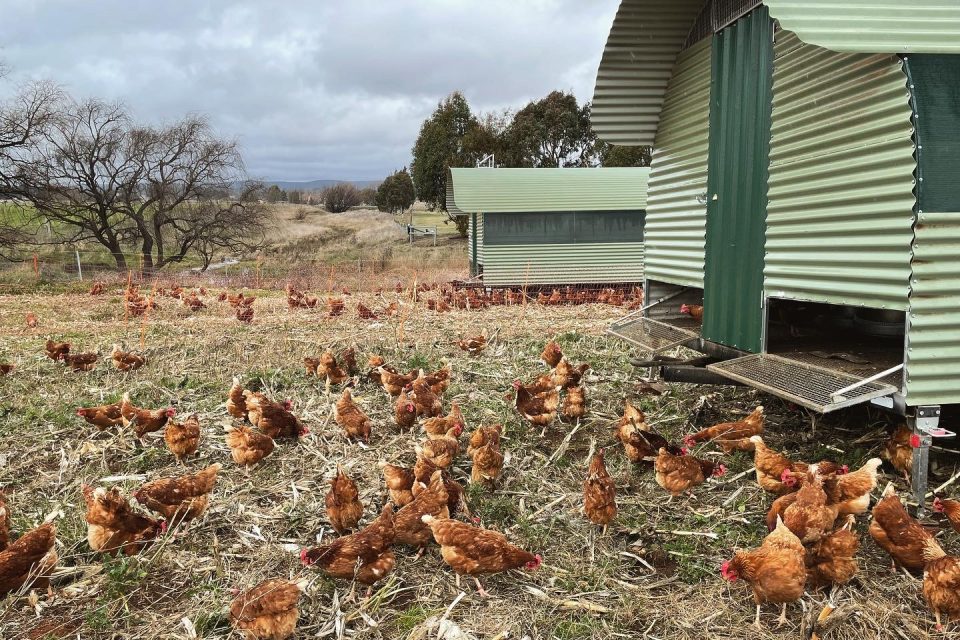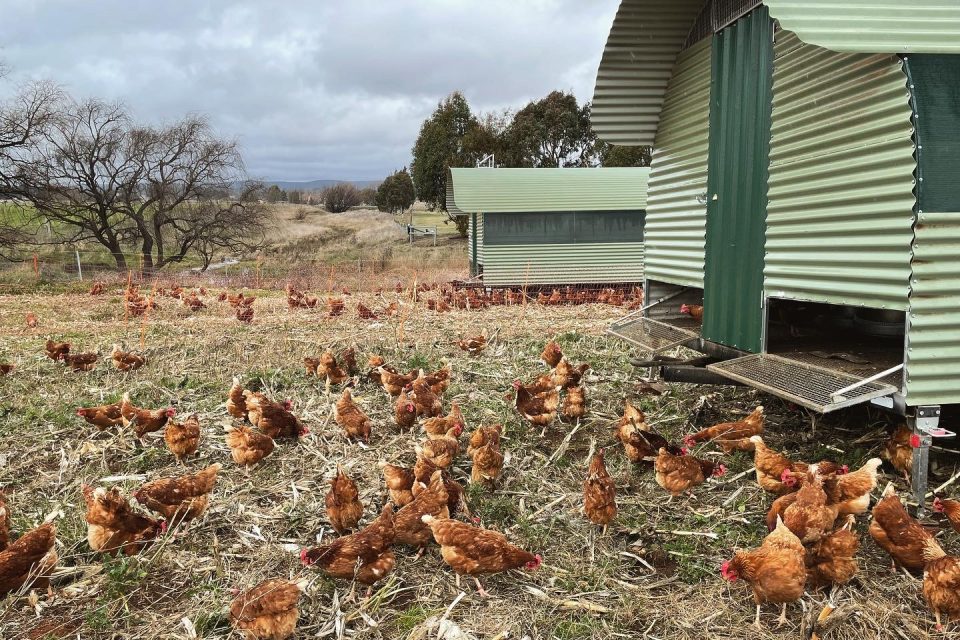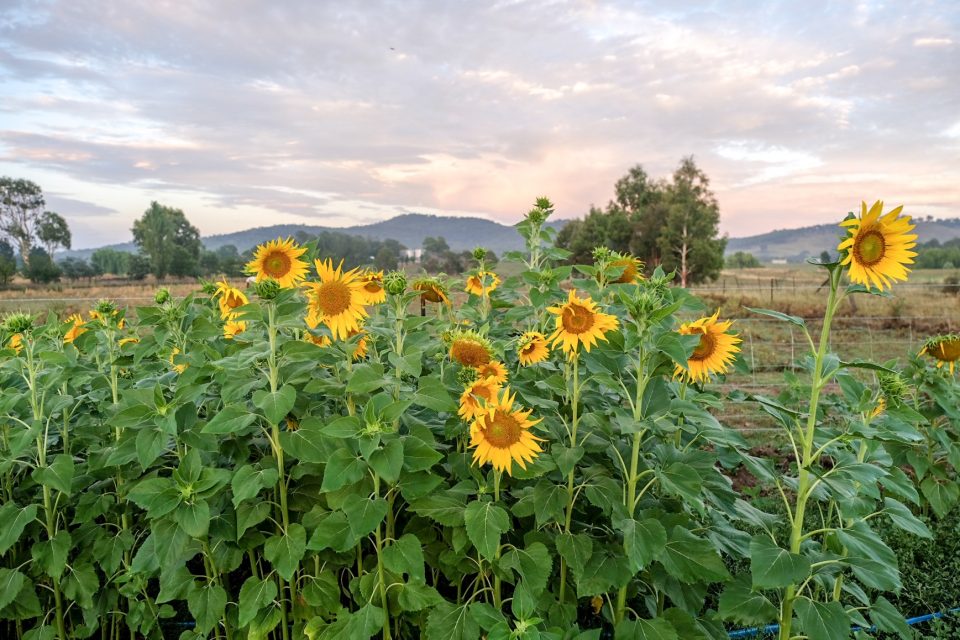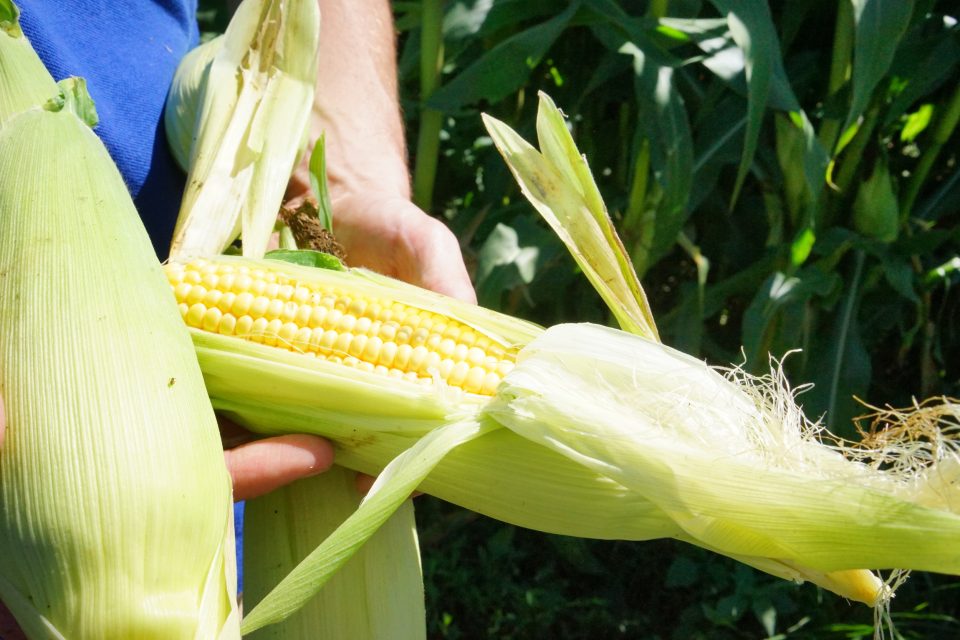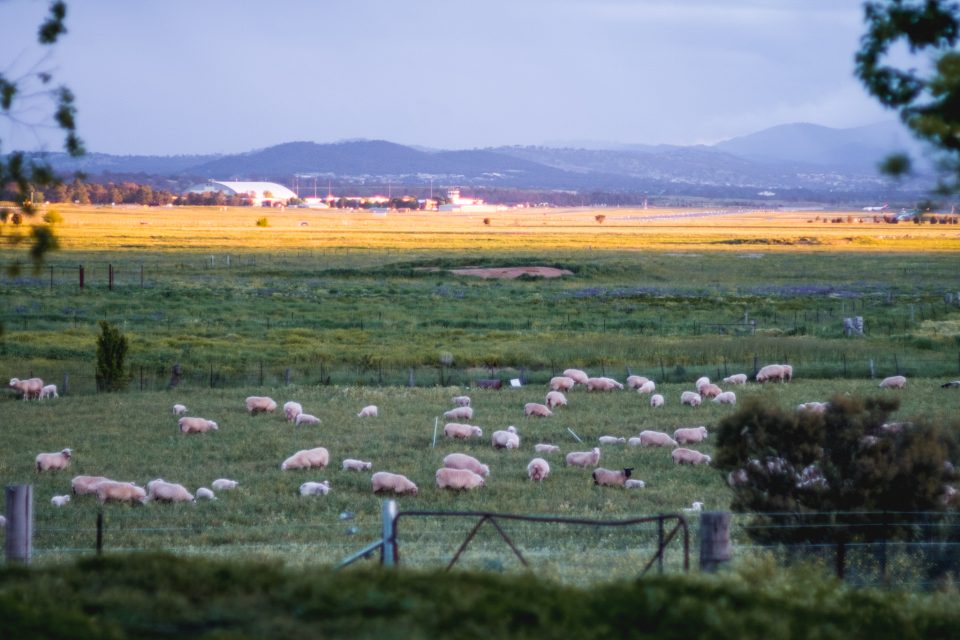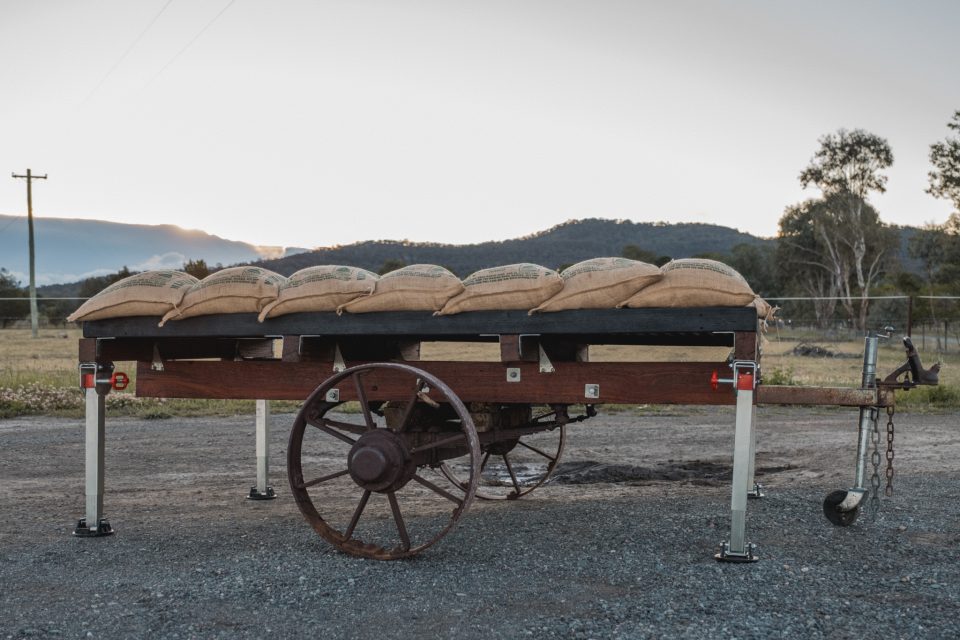 1/5
The flowers were initially sold to florists. But last season Anne and her family ran their inaugural sunflower maze – much to the delight of the public.
"We had an incredible reaction. I think people really want that connection with the land," Anne says.
"They started asking 'what else can we do here?'. With such an amazing result from relatively little effort from us, we have been considering that question."
While allowing people on the farm can pose risks to biosecurity, Anne says pathways through the farm allow glimpses at the various processes and into its rich history.
At 180 years, it is the oldest continually working farm in the ACT. Majura House was built in the 1840s and is thought to be the first house in the valley, and now the oldest occupied building in the ACT.
The family currently operates a small farm shop on site where people can purchase locally produced eggs, lamb and vegetables, while the sunflower maze will return in season. But it's now entertaining ideas of farmstays and experiences, workshops, and demonstrations for the public involving sheep's milk products.
---
READ ALSO: Pick-your-own sunflower fields to show that there is still room for farmland in the ACT
---
Majura Valley Free Range Eggs is not the only business using agritourism to spotlight the valley.
The Truffle Farm hold hunts and events for foodies and Mount Majura Vineyard, the district's closest winery to Canberra, hosts gumboot tours and cellar door experiences. And few Canberrans have not heard of Pialligo, where dining highlights the organic produce grown on the 55-acre working farm just metres from the restaurant.
The valley also offers abundant recreational activities such as paintball, go-karting, trap shooting, shopping at Majura Park, mountain biking at Majura Pines and golfing at Fairburn.
While Vibe Hotel covers accommodation for out-of-towners, the Naked Cubby Collective has placed lavish bell tents and tiny "cubby" houses on the foothills of the Mount Majura vineyards.
Archaeological investigations have also revealed the valley supported First Nations people for thousands of years as a connection between the Molonglo and Ginninderra, Goorooyarroo and Gundaroo/Lake George.
Amid its evolution, the valley remains an area of cultural significance, conserving its Indigenous heritage, unique agricultural experience and the original vista that inspired the establishment of the nation's capital.
It's all part of a trail recently collated by Majura Valley Landcare Group, promoting the valley's value as a gateway to Canberra.
Visit the Majura Valley website.
Original Article published by Dione David on Riotact.