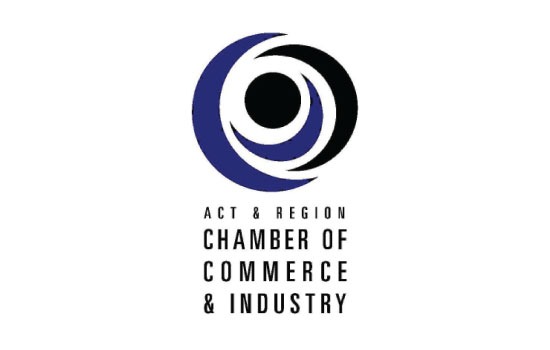 The ACT & Region Chamber of Commerce & Industry supports all business in the ACT and surrounding region, and is unique as our membership base is extremely diverse. Our members range in size from non-employers to national organisations and cover all industries. Canberra is a fantastic community, and we offer our members a strong business community here at the Chamber.
As the Business Development Manager, my role allows me to meet various local business owners daily. It is extremely satisfying to walk into a business and make them aware that we are able to provide advice on critical elements such as Workplace Relations, Employment, Education & Training and provide numerous opportunities to network and advertise. I am proud to work for the Chamber and I am rewarded daily knowing that we are making a difference by helping businesses achieve their goals.
Our Workplace Relations team provide business specific services focused solely on the needs of the employer. Services include Industrial Relations, Human Resources, Occupational Health & Safety, Modern Awards, Individual Flexible Workplace Agreements and Enterprise Bargaining Agreements. In addition, we can represent your business in the Fair Work Australia Commission on claims such as unfair dismissal. The team conduct regular workshops providing information to employers and representatives on a number of topics including Bullying & Harassment and Adverse Action Claims. The Chamber is also authorised to assess applications by contractors wishing to obtain an IRE Certificate.
"The Chamber is always there to answer our questions when we need advice. We have always found the staff to be knowledgeable, professional and certainly helpful." Maria Selleck, Maria Selleck Properties
The varied networking events and promotional opportunities offered at the Chamber aid in building strong professional relationships. They provide an opportunity to share your achievements and keep up to date with what is currently happening in your business community. A member will host a Business after Business event each month. We also run a Women in Business Series, Annual Golf Day, Annual Dinner, Budget Briefings and more throughout the year.
"Membership with the Chamber of Commerce has been very useful to me in the past; in fact my business would not run without it. I love attending the events. As the Chamber's photographer for the past 15 years, I find it a great networking opportunity as well as a night out." Jodi Shepard, Hot Shots Photography.
Newsletter
We package up the most-read B2B Magazine stories and send direct to your inbox. Subscribing is the easiest way to keep up, in one hit.
Our Employment, Education and Training team offer a range of opportunities for your business. Our Education and Training Advisor is available to provide information and advice on nationally recognised vocational qualifications for your staff and any other education or training issues. The Ready team seeks and establishes sustainable partnerships between education and training providers, business and industry, parents and family and community groups. The Ready program is designed to foster a strategic, whole of community approach to improving education and transition outcomes for all young people.
"We are currently working with the Chamber on Community based initiatives to educate young people on the benefits of inclusion in their financial issues through Anglicare: this is a pilot program and a great opportunity for us and the local accounting industry." Bronwyn Morath, ClearCorp
The Chamber continues to lobby business views to government on legislation in a wide range of areas including red tape, work cover, education, employment, planning, skills shortages, parking and other policy issues. The Chamber works closely with political leaders and Government to create positive outcomes for business. Staff members sit on a variety of committees and advisory bodies such as the Educational Ministerial Round table, ACT Worksafety Council, Red Tape Reduction Panel, the ACT Taxation Review Roundtable and Australian Chamber of Commerce & Industry Workplace Policy Committee.
If you would like further information with regard to Chamber services and membership, please contact Jo Madsen, Business Development Manager on (02) 6283 5232 or [email protected]