Following my May column in this publication, in which I started a conversation about the value-add that insolvency practitioners can provide to contested Family Law property proceedings, I have seen an increase in the promotion of certain insolvency 'products' as tools to add or maintain value in such circumstances.
Whilst it is true that in the right conditions, an insolvency appointment can provide a solution to part of the problems that emerge from Family Law disputes (particularly where the solvency of the business has suffered due to inattention that arises from the distraction of the dispute over property), great care needs to be taken when considering the use of a possible insolvency appointment, in particular the use of Voluntary Administrations ("VA's").
The Corporations Act 2001 is quite explicit (and is well supported by case law) that insolvency appointments must be for a proper purpose – particularly VA's. Critically, a VA by-passes the usual consideration of shareholders and enables a (simple) majority of directors to effect the appointment. This has the capacity to ostracise and frustrate shareholders' interests if the shareholding is held outside the ordinary directors of the Company. It is therefore essential in all circumstances that in order for the director(s) to validly place the company into VA, they must properly form the view that the Company is actually insolvent, or that there is some real prospect of the Company becoming so in the foreseeable future
Case authorities on this topic abound, and include:
* A VA that was terminated by the Court where it was demonstrated that the appointment was to frustrate attempts by a validly appointed third party to investigate and report on the Company's affairs;
* A VA was terminated by the Court where a sole director (also a shareholder) appointed an Administrator in an attempt to frustrate litigation on foot as between himself and another shareholder; and
Newsletter
We package up the most-read B2B Magazine stories and send direct to your inbox. Subscribing is the easiest way to keep up, in one hit.
* A VA was terminated by the Court where is was demonstrated that the sole purpose for the appointment was to frustrate the attempts of shareholders to obtain an independent valuation of the Company and its assets.
In each case, there was no apparent apprehension of insolvency. In Family Law cases, where often the emotive factors play a greater role than the financial ones, there are better ways to deliver and maintain value. As always, prompt professional advice is recommended and Vincents specialise in assisting in all manner of Family Law disputes.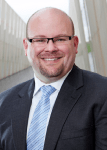 Tony is a Director at Vincents Chartered Accountants and provides specialist advice to clients in the areas of insolvency, business risk and financial conflict and dispute resolution. For more information, contact Vincents, Level 7, AMP Tower, 1 Hobart Pl, Canberra City.
T: 6274 3400 F: 6274 3499 E: [email protected]
W: www.vincents.com.au