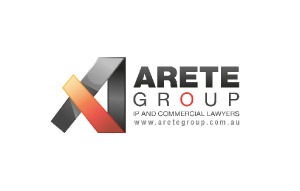 The commercialisation of intellectual property (IP) in technology (eg copyright in source code, inventions in patents and any branding in trade marks) is generally achieved through licensing.
1. Licensing of IP
Licensing is a flexible and powerful tool and is a central feature of most effective IP commercialisation strategies. Licensing allows the IP owner to retain control of the IP while granting particular rights to another person (licensee) based on the licensee's particular skills and needs.
The IP in technology can be licensed on an exclusive, sole or non-exclusive basis.
Exclusive licence. This involves the IP owner granting rights to the licensee, to the exclusion of all others (including the owner), permission to use the IP for the particular purpose described in the licence.
Sole licence. The same as an exclusive licence except that the owner retains a right to commercialise on its own behalf.
Newsletter
We package up the most-read B2B Magazine stories and send direct to your inbox. Subscribing is the easiest way to keep up, in one hit.
Non-exclusive licence. This involves the IP owner granting rights to a licensee on without any exclusivity meaning that the owner can also license others with the same rights. For example, most software is licensed to end users on a non exclusive basis.
2. Key terms in a licence agreement
We believe successful IP commercialisation strategies are built on contracts that create 'win win' results for all parties. A number of important clauses must be carefully negotiated and included in any licence agreement. These clauses include:
Scope
To successfully license technology you must understand and specify the boundaries of the monopoly rights that attach to IP in that technology.
Exclusivity
A licence should always specify whether the licensee is the only person permitted to deal with the technology. Permitted use can be defined by reference to location, field of use, industry, length of time and industry type. Care needs to be taken not to breach competition laws which prohibit certain types of exclusive arrangements.
Territory
It is important that you only grant rights to IP in those territories where your IP is protected or registered (or where you have the right to grant the licence). If your IP rights are not international then a licence entitling the licensee to deal with the technology in other jurisdictions may be of little value and create a risk that the licensee believed you represented that you had broader IP rights than is true. This could lead to a dispute.
Minimum performance obligations
If granting an exclusive or sole licence, this is an important consideration because you want your licensee to achieve sales and to effectively commercialise your IP. Your licence agreements should include performance targets and include consequences for failure to achieve such as the right to limit the scope, territory or exclusivity of the licence so that you can appoint other commercialisation agents. A persistent failure to achieve targets might be expressed to result in the right to terminate.
Term
You should specify the period of the licence agreement together with any right of renewal (including conditions for granting az renewed term).
Fields of use
The scope of monopoly rights that attach to IP varies according to the type of IP. It is open to the parties to agree to limit the licence to any one or more of those monopoly rights. Common examples include dealing with the technology for or within a particular industry.
Licence Fees and Royalty structures
Careful consideration should be given to licence fees and royalties payable by your licensees including precisely defined mechanisms for calculating and reviewing royalty rates.
Sublicensing
You may wish to either prohibit or permit your licensees from appointing other persons with the right to commercialise your IP (known as a right to sublicense).
Other Important clauses
There are a multitude of other issues that should be considered in any commercialisation arrangement and these include (in no particular order):
* details of any IP that is being cross-licensed by the other licensee;
* obligations to respect one another's confidential in formation;
* setting out the circumstances where a party can terminate;
* defining who owns any new IP that may arise under the agreement;
* the inclusion of a dispute resolution process rather than having recourse to litigation;
* a right to audit the licensee's books to ensure royalties actually received correlate with actual commercialisation performance;
* a regime for defending and enforcing infringement of your IP by third parties;
* management of risks and liability including indemnities from your licensees holding you harmless from any breach they may commit;
* carefully limiting any warranties you may give in relation to your IP and excluding liability for matters beyond your control.
ARETE Group's lawyers have expertise in protecting and commercialising IP, including drafting and negotiating suitable licence agreements. Contact Shaun Creighton to discuss how we can assist with your IP commercialisation requirements.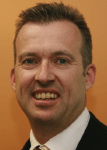 For further information or if we can assist, visit our website at www.aretegroup.com.au or email [email protected] for an obligation free assessment of your legal issues