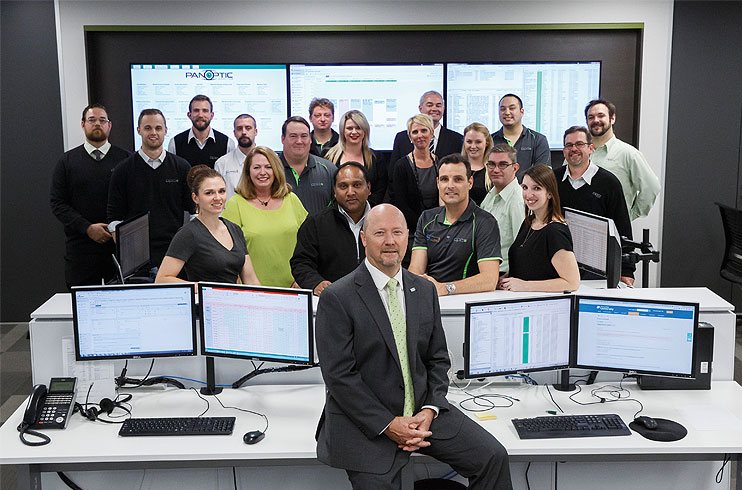 OPC i.t has been providing technology support to organisations throughout Australia for over 30 years.
We know that at the heart of successful business is a robust, stable and efficient IT infrastructure. Managing it all can be time consuming, frustrating and costly and can divert you and your staff from more important tasks. With OPC overseeing your technology you can have the confidence to just 'leave i.t to us' and focus on your business.
We are among the most highly skilled Drupal web developers and administrators in Canberra and deliver our services to a full spectrum of organisations.
We look after everyone!
* Local and Federal Government
* Education
Newsletter
We package up the most-read B2B Magazine stories and send direct to your inbox. Subscribing is the easiest way to keep up, in one hit.
* Corporates and Small Business
* Not for Profits
* Clubs
OPC is proudly Canberra-based and family owned. We have a strong commitment to our community and to our three core objectives – Our Team, Our Company and Our Customers – because they are interdependent and cannot exist in isolation.
For our team, our most valuable asset, we have worked hard over the years to provide a working environment that provides growth opportunities, and that supports and encourages them to achieve their potential in the most enjoyable surrounds possible. Our new premises is a synergy of many months of planning and we are really delighted with the new facilities. We have also become a recognised ACT Healthier Workplace and an Accredited actsmart Business Recycler!
As a company we are committed to providing a highly professional end user experience in a profitable and sustainable manner. Our team is highly skilled across a broad range of technologies and maintains the highest accreditations to stay at the leading edge of the ever changing face of technology. For our customers this means we can consistently deliver on our promise of being a 'true technology provider' and can demonstrate real and measurable business value to their organisations.
We measure our success on the level of pride and satisfaction our team has in delivering our services and in our customers' belief in the true value of our partnership with them.
OPC has moved to our new purpose built office in Fyshwick. The busy hub of the office is our Service Desk, monitoring and coordinating ICT support for organisations throughout the country. Our sophisticated Remote Monitoring Tool set invariably will know before the end user if there is an Internet outage, disruption or technological failure of any form. These tools enable our engineers to interrogate IT systems and often times undertake remediation without attending onsite, keeping downtime and costs to an absolute minimum.
➜ Tailored support for your organisation
* Account manager appointment
* ICT strategic planning
* Regular review & reporting
* Technical support beyond the office
* Priority support
* Fixed prices for easy budgeting
➜ Cloud services
* Office 365 Solutions
* Backup and Disaster Recovery as a Service
* Infrastructure and Software as a Service
* Cloud Migration Strategic Planning
* VoIP Solutions
* Unified Messaging
* On-Prem Cloud Hybrid Solutions
➜ Pro-active managed IT support
* Server monitoring & management
* Emails services & optimisation
* Backups operational & tested
* Anti-virus solutions
* Firewall management
➜ Customised Web solutions
* Drupal CMS solutions
* GovCMS developers
* Graphic design specialists
* Mobile app development
* Accessibility services
* Webmaster services
➜ Web monitoring & reporting
* Managed Web support
* Remote monitoring & reporting
* Email & SMS alerts
* One TAP ticket creation
* Broken link checkers
Companies thrive when they have a great team!
"We need to partner with like minded local companies and with the same commitment to professionalism that we pride ourselves on and OPC has been able to deliver that to us"
Morgans group
"Engaging OPC to take over responsibility for our ICT infrastructure has been the best decision we have made"
Legal Aid Commission ACT
"Everything is going. Thank you for all your hard work;it has been a real pleasure working with OPC"
ANU Sport

OPC IT Pty Limited Unit 15, 26 Ipswich Street, Fyshwick ACT 2609 P: 1300 788 616