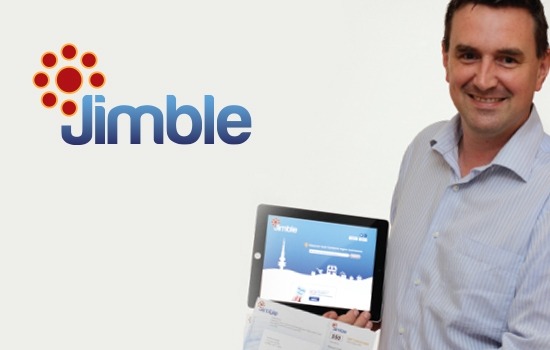 A passion for local business, and the need to attract customers to them, drove Rob May and his team to create Jimble, jimble.com.au. Jimble is an online advertising platform for the Canberra and Queanbeyan region that is focused on promoting local businesses to their surrounding community – and further a field.
"Jimble is designed to encourage customers to shop local first, and to discover the gems that are right there in their local areas. After all, the local market is the main target audience for most local businesses," Rob explained.
Jimble attracts customers to local businesses by providing a daily chance to win gift vouchers to participating stores. By doing this, Rob believes the local independent operators feature as the real prizes, with the gift vouchers offering another way of bringing customers through their doors, often for the first time.
Given its genesis, Jimble is proud to promote the Ainslie Shops through the portal: AinslieShops.com.au .
Jimble's business customers include bricks and mortar shops from the smallest cafes and florists, for example, to the largest independent supermarkets in the region. Jimble also promotes home based and mobile businesses. So, whatever it is that you do, Jimble is designed to promote your local business to the surrounding area.
Of course, different types of businesses are looking for different types of promotion. Jimble accommodates this by offering different packages, including combinations of online promotion on the Jimble website linked to social media, with or without promotional gift vouchers.
To celebrate its first article in B2B magazine, Jimble has a Special Offer* for Local Businesses:
Call 1800 JIMBLE and mention B2B Magazine to receive a 50% discount on registration of your local business through December and January. Prices start as low as $49 for a full 3 month introductory promotion – with no lock in period. *not in conjunction with other offers.