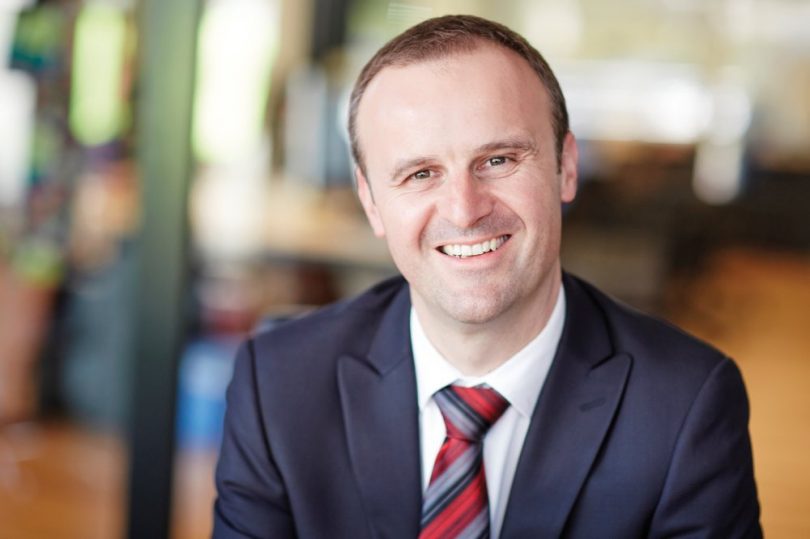 Welcome to the first of edition of B2B for 2015. I hope you all had a safe, happy and relaxed festive season. There has been a lot of change in the ACT Government of late and we used our time over the break to prepare for the year ahead. In my new role as Chief Minister, I will be out from behind the Treasurer's desk, in our suburbs, listening to and learning from the people of Canberra.
On Tuesday 20 January I announced a redistribution of Ministerial portfolios within the ACT Government with a primary focus on supporting jobs, transport reform and urban renewal. Ultimately, I want to see us take a smarter approach to government, creating a fairer city where it is easier to do business.
One of the major changes was the creation of the Urban Renewal portfolio for which I, as Chief Minister, will take responsibility. This portfolio will bring together a number of the government's economic and social agendas, hoping to build on the enhanced social capital that came out of Canberra's centenary year.
We are very focused on not only attracting new investment into our city but also ensuring the social and cultural life of the city continues to grow. We want to take that to a suburban level throughout Canberra, using the government's infrastructure investment and working closely with the private sector and community organisations to breathe new life into Canberra's garden suburbs and urban villages.
Another key priority of this government is transport reform and Minister Rattenbury will be assisting me in this portfolio area. Together we will be working very closely on regulatory reform to attract new players into our city's transport operations. By this I mean embracing new technologies and building a strong regulatory framework to support new entrants.
It also means looking at an enhanced integration of transport delivery within this city. Our light rail project Capital Metro will be a major part of this and so will enhancements to our bus system and our demand responsive transport system. There will also be a greater focus on walking, cycling and a desire to see transport in this city improve. Ultimately, we want an innovative transport system that takes a coordinated approach to buses, light rail, taxis, bicycles and cars. If our city is easier to get around, it is easier to do business.
Newsletter
We package up the most-read B2B Magazine stories and send direct to your inbox. Subscribing is the easiest way to keep up, in one hit.
In recent times, the Abbott Liberal Government's job cuts have made unemployment a challenge for this city. The new distribution of portfolios is all about attracting new investment, focussing on urban renewal and ultimately creating new jobs throughout Canberra.
The old certainty for our economy was its underpinning in a strong national economy or a friendly Federal Government. Throughout the ACT's history of self-government, we have had at least one of those things. We have neither of those things today. My job is to take on this challenge very directly. We can't pretend things haven't changed and we can't solve every problem the outside world throws at us. But what we can do, we will.
The ACT Government will take every necessary decision to maintain economic activity, to encourage investment and, above all, to grow jobs. This is the key to all our work: from education and health, to transport planning and suburban renewal, and providing services to the community.
Canberra has brilliant possibilities. This city is smart. It is strong. It is united. I look forward to working with you in the year ahead.
For information phone: (02) 6205 0011 fax: (02) 6205 0157 email: [email protected] post: GPO Box 1020 CANBERRA ACT 2601 www.parliament.act.gov.au
Andrew Barr
Chief Minister of the Australian Capital Territory (ACT)
www.andrewbarr.com.au