Saving money by reducing energy use in your business has never been easier, with free assistance available from the ACT Government's Actsmart Business Energy and Water program.
Experienced Actsmart assessors can identify opportunities for savings that could otherwise be missed, including large savings with short payback times. A visit by an Actsmart staff member to your business makes the process simple, as many Canberra small businesses have found out. The program is available to eligible ACT businesses and includes a rebate to assist with upgrade costs to more energy or water efficient fittings.
Here are just a few examples of what some businesses have achieved:
* Through upgrading old lighting fittings to new LED lights, Dymocks Belconnen have saved a massive 45% off electricity bills since June 2014. Business co-owner Andrew Whittley said, "Not only have our bills come down by almost half, the light quality is so much better and provides our customers with a better in-store experience." With the Actsmart Business Program rebate of $5000, the payback time for the upgrade is less than 18 months.
* When renovating, the Cheeky Chicken Early Learning Centre approached the Actsmart Business team for advice on how they could reduce their energy and water consumption. Actsmart staff identified replacing the old heating systems with modern heat pump (reverse cycle) units, upgrading the hot water unit with a heat pump hot water system, and swapping out poor quality bathroom fittings with efficient water fittings. Implementing the recommendations has led to fantastic savings on energy and water usage, and won two award categories at the 2015 Actsmart Business Sustainability Awards.
* After years of maintaining their cafe kitchen refrigeration compressor "just to keep it running", Cockington Green upgraded their compressor with a new efficient system, with the Actsmart Business Program rebating half the cost. General Manager Mark Sarah said, "With the reliability that comes with a new unit we now have confidence the cool room will perform over the hot summer months. We save over $600 per year in electricity consumption, with more savings from eliminating repair callout fees. It has given us great peace of mind coming into the busy summer period."
Newsletter
We package up the most-read B2B Magazine stories and send direct to your inbox. Subscribing is the easiest way to keep up, in one hit.
* See many more success stories about ACT businesses reducing their energy and water usage at the Actsmart sustainability hub actsmart.act.gov.au

You can also find us on Facebook at Actsmart – Canberra or follow us on Twitter @SustainableCBR for information on programs and resources available for your business.
Actsmart – helping your business make the change for a sustainable future.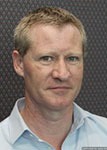 For more information contact Actsmart on
Phone: 13 22 81 or Email: [email protected]
www.actsmart.act.gov.au
Level 2 North, Dame Pattie Menzies House,
16 Challis Street Dickson ACT 2602