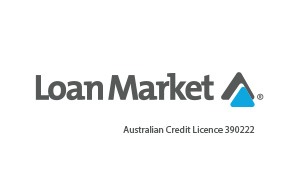 Based on recent trends and commentary, it would appear that the Canberra residential property investment market short to possibly midterm prospects for solid capital growth and 'secure' positive investment return on new purchases are not particularly bright.
In my view, even though interest rates are very attractive at the present time and continue to attract buyers, the combination of the large number of recently completed apartment complexes and current instability in the public service sector are clearly having a negative impact on the residential property investment market.
That's not to say that there are not 'good' buys on the market. For example, 'good' buys appear to be increasingly arising in the apartment sector where some current owners are attracting buyers to their property by pricing at or below the original purchase price paid and walking away from the purchase stamp duty and other completion costs they incurred. While this is unfortunate for the vendor, with the right financing structure, a buyer has the opportunity to secure a sound investment – after all, the Australian housing shortage problem has not gone away and other factors currently influencing the market are likely to revert to historic trends over time.
Against this background, my recommendation to potential investors during this period is to exercise a higher level of financing due diligence than perhaps they might have applied a couple of years ago in rising market conditions. Utilising a mature, experienced mortgage finance broker will almost certainly add value to this process. Most mortgage brokers have tools available to them or have developed their own over time that can illustrate different approaches to financing a purchase, what costs will be experienced and model estimated mortgage repayments as a basis for calculating projected investment returns.
As an example, a key element in determining loan establishment costs continues to be lenders mortgage insurance, if applicable, and how it is treated when the loan is finalised. Lenders mortgage insurance premiums have increased substantially (one could cynically suggest proportionate to or greater than the now eliminated deferred establishment fees) and once paid or capitalised are not portable to a different lender. Further, different lenders apply different treatments of lenders mortgage insurance premiums. A mortgage broker can model these for the potential investor and work through the options.
Want to know more? Want to discuss loan structures and options for effective investment property or owner occupied financing?
Newsletter
We package up the most-read B2B Magazine stories and send direct to your inbox. Subscribing is the easiest way to keep up, in one hit.
Peter Spooner is a qualified and highly experienced residential property financing specialist. He has access to over 800 loan products from a panel of 30 lenders (including all of the major banks) plus reach-back to over 500 Loan Market associates when formulating solutions for his clients.
Peter does not charge a fee-for-service.