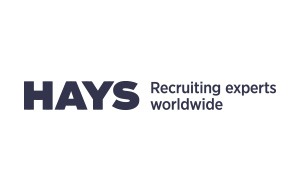 Would you cut your base salary to potentially earn more in a performance-related bonus?
Australians are more risk averse than our New Zealand neighbours when it comes to our salary package, with a new survey by recruiting experts Hays showing that 59 per cent of Aussies would take a base salary cut for the opportunity to potentially earn more through performance-based bonuses, compared to 68 per cent of New Zealanders.
In an online poll of 1,510 people, Hays found that New Zealanders seem to be more secure in their belief that their performance could earn them more dollars, suggesting that we are more risk-averse than our Kiwi neighbours.
Understanding how people weight the various elements in a compensation package can be a great attraction and retention advantage. After all, a compensation package consists of more than just salary.
However there is no one-size-fits-all approach to compensation packages and employers should work with a candidate and their recruiter to tailor an offer that has the best chance of retaining them long-term.
This is especially important for employers in industries or sectors where certain skills are in short supply.
Newsletter
We package up the most-read B2B Magazine stories and send direct to your inbox. Subscribing is the easiest way to keep up, in one hit.
Performance-related bonuses offer advantages to both employers and employees. A performance-related bonus rewards employees for good performance and can be very motivating for employees as they have a vested interest in achieving a top result. For employers, this can motivate their team to work at peak efficiency.
Such bonuses work best when both the employer and employee are aware of the objectives that need to be met in order to qualify for the bonus, which is why they are often tied to performance appraisals.
The minimum performance expectations must be made clear though, otherwise an employee may not feel they are being rewarded fairly for their performance. Communication is essential to make sure both sides are fully aware of the objectives that need to be met in order for performance-related bonuses to be awarded.
Jim Roy regional director 5th Floor, 54 Marcus Clarke Street, Canberra T 02 6112 7663 | F 02 6257 6377 E
[email protected]