At PCA People we recognise the need for our clients in the Project and IT sectors to understand the dynamics of the employment markets in which they operate. By obtaining data, analytics and trends we can help you to recruit and better manage salary and wage costs.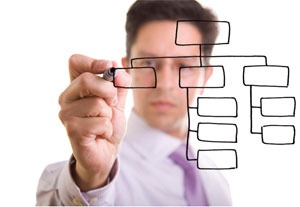 We also want to provide to our candidates in this sector, information about demand for skills, experience and the knowledge necessary to negotiate salary and wages.
Focusing on contract and permanent project management recruitment across all industry sectors, DFP Project works in partnership with trusted advisors to provide quality results by researching talent, recognising talent and integrating talent.
The DFP Project Job Index is the first of its kind. It uses artificial intelligence to break down complex employment data gathered from nearly 5,000 job boards, career portals, recruiter and employer job vacancy lists. This is transformed in to useful information to help you set strategy, support decision making and ensure your employment and recruitment goals are exceeded. It is the first Index in the project management sector to provide detailed market analysis by location, job type, occupation and sub sector.
Here's a brief recap from July's data:
Newsletter
We package up the most-read B2B Magazine stories and send direct to your inbox. Subscribing is the easiest way to keep up, in one hit.
Project Management job vacancies rose by 4.8% in July.
With the exception of ACT, all States and Territories experienced increases in vacancies.
Of the major sectors, Financial Services was the only one not to expand, falling 1.2%.
The Public Sector rose by 6.1%, leaving it's index at a new high of 185.42.

How can this information help you?
Assessing demand for specific skills and roles on a state by state basis.
Manage contract and permanent candidates needs.
Understand competitor behaviour.
Manage hiring manager expectations.
Develop smarter data based recruitment campaigns.
Subscribe to receive your free copy of the full report at [email protected]
Sandy Gibbs
Branch Manager
PCA people a division of DFP Recruitment
T: (02) 6257 1010
http://www.pcapeople.com.au/