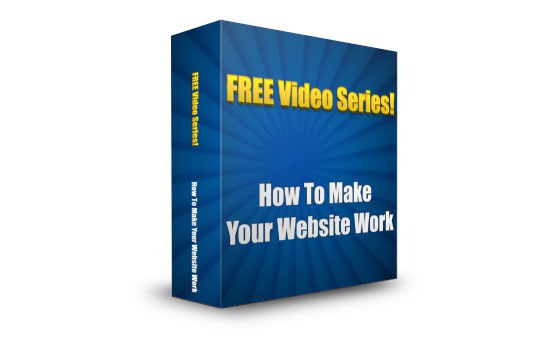 Almost every today has a website, but for many this online presence is simply not generating new leads, enquiries, sales and more importantly profit for their owners.
Web Based Marketing has just released a FREE videos series ($197 value) called "7 Steps To Generating More Leads & Enquiries From Your Website & Online Marketing" that teaches you the tools you need to improve your results.
"Whether you want drive more new business, create more value in what you offer or simply re-engage your current client database for repeat business – this video series will help," Jordon Mullen, Managing Director Web Based Marketing, explained.
"Driving traffic to your website is one thing but converting that traffic into new business is another.
"The 7 part video series is strongly focused on how to use your website to help your prospective customers understand what makes your business and offering unique.
"When customers know the value you offer the cheapest price stops being their main concern," Jordan said.
Newsletter
We package up the most-read B2B Magazine stories and send direct to your inbox. Subscribing is the easiest way to keep up, in one hit.
"Everybody is raving on about Facebook and social media but does it actually work for your type of business? Content is king! To your target market the number of updates and tweets you post is far less important than the quality, usefulness and relevance of the content.
"This video series explores how content marketing can help you build trust and credibility with potential customers visiting your website.
"With the right strategy you can turn a stranger into a friend," Jordan stated.
Web Based Marketing manages the online marketing for businesses across a wide variety of industries around Australia. They are results driven and utilise web based tracking systems to track calls, leads and email enquiries for their clients so you can see the results for yourself every month.
Find out why the Web Based Marketing strategy works by visit their website today or give Managing Director, Jordan Mullen a call for a free no obligation consultation.
Web Based Marketing
1300 855 012
www.webbasedmarketing.com.au