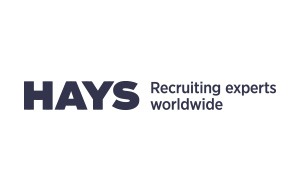 The approach of financial year-end brings with it salary reviews in many organisations and the launch of our annual Hays Salary Guide on 4 June 2014.
The Hays Salary Guide remains the definitive snapshot of salaries and employment market trends across Australia and New Zealand. It's your chance to find out exactly what is happening in each sector as well as employers' more positive hiring intentions in our evolving world of work.
Our Guide is designed to help you make informed decisions by offering a thorough market overview as well as the salaries that companies are paying for over 1,000 positions in 14 locations.
It is based on a survey of over 2,500 employers as well as placements made by Hays. Surveyed employers comprise multinational, listed and small to medium businesses across all sectors. Public sector contributors include not for profits, higher education institutions and varying levels of government.
This year's insights reveal an environment where 41% of employers see a more positive economic outlook on the horizon. 66% expect their levels of business activity to increase in the year ahead, and 63% have already seen an increase in business activity over the 12 months prior to the survey. Perhaps that is why overtime increased in 31% of organisations over the same period.
This supports an emerging trend; the desire to do more with less. So too does the focus on curbing costs – in such an environment, what has been the impact on salaries? Find out in our Guide.
Newsletter
We package up the most-read B2B Magazine stories and send direct to your inbox. Subscribing is the easiest way to keep up, in one hit.
For your copy please contact me, visit www.hays.com.au/salary-guide or download The Hays Salary Guide 2014 iPhone app from iTunes.
Of course we would like to express our gratitude to all those organisations that participated in our online survey and provided such invaluable feedback, which we feel has contributed to making this the most accurate and up to date survey of its kind in Australia.
Talk to the experts
When the pressure is on to hire great people, it's easy to make the mistake of bringing in the right skills above the right culture fit. Getting the hiring right will make retaining and developing great people much easier, which is why ongoing candidate engagement is so important to us at Hays. The relationship we build with both our candidates and clients means that we see the whole picture – from all angles. Why not talk to us when you are next looking to access the most comprehensive, current and global network of talent?
We are the experts in recruiting qualified, professional and skilled people across a range of industries and professions. With our depth of expertise and technical understanding, we'll bring the right person together with the right job to power your world of work.
Jim Roy regional director 5th Floor, 54 Marcus Clarke Street, Canberra T 02 6112 7663 | F 02 6257 6377 E
[email protected]