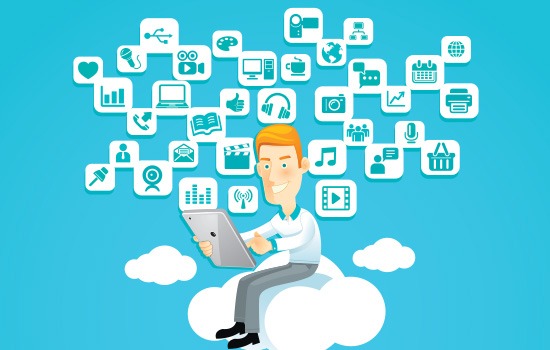 ARE FMCG MARKETERS KEEPING THEIR SKILLS UP TO SPEED?
Marketing professionals in the fast moving consumer goods (FMCG) sector need to upgrade their skills to stay competitive in the jobs market, says recruiting experts Hays Sales & Marketing.
According to the recruiter, digital marketing is changing the marketing mix and the way marketers communicate with their target markets. As a result, marketing professionals need to upgrade their skills since successful marketing strategies demand the right consumer insights and channel selection.
"As digital is the fastest-growing revenue stream in the retail and leisure industries, the 4Ps of price, place, product and promotion need to be put in the digital marketing context," says Peter Noblet, Senior Regional Director of Hays Sales & Marketing.
The challenge facing FMCG marketers is how to balance traditional and new media to achieve the best results. The power of personal media technology can be used to increase sales, enhance brand identity, improve consumer experiences, deliver location and contextually relevant information, deepen engagement, improve productivity and reduce costs for both consumer and employee audiences.
Newsletter
We package up the most-read B2B Magazine stories and send direct to your inbox. Subscribing is the easiest way to keep up, in one hit.
"Furthermore, as the sophistication of mobile devices improves, there is an opportunity for marketers to deliver compelling brand messaging where consumers are making their purchase decisions."
Wal-Mart, for example, has an app that senses when customers enter a store and suggests switching their phone to \\\\\\\"store mode.\\\\\\\" In this mode, shoppers can interact with special QR digital signage located throughout stores to access useful product information. Wal- Mart, in turn, is able to track their in-store behaviour.
If sales of a certain item are not performing, tracking can show whether customers are skipping the aisle entirely or looking at the product without buying it. This information enables store owners to make product placement or other adjustments. Impressively, customers who use the Wal-Mart app make two additional visits to the store each month and spend 40% more than those without apps.
Lack of digital proficiency
Unsurprisingly, this kind of rapid change in the industry is causing some anxiety among marketers as a recent survey commissioned by Adobe revealed a lack of confidence in digital ability.
Results showed that less than half of professionals who consider themselves primarily digital marketers feel highly proficient in digital marketing. A majority of digital marketers haven't received any formal training in digital marketing, with 82% instead learning on the job.
In addition, only 40% think their company's marketing is effective. When it comes to measuring the effectiveness of digital campaigns specifically, only 9% strongly agreed with the statement that they 'know their digital marketing is working'.
Yet, 68% of respondents feel more pressured to show return on investment on their marketing spend.
These findings underline the need for organisations to invest in training and resources that will enable marketers to extract actionable insights from data.
The multi-channel approach
"Consumers are using their personal media devices in parallel to other interactions with brands. They're simultaneously browsing the web on their tablet, watching an ad on TV and sharing their experience on social networks via their mobile device," says Peter.
"Striking the balance between digital and traditional marketing can be a tough challenge but no marketing plan should be based around one tactic. Having combined marketing strategies will keep a company's messages in front of its customers in many different environments," says Peter. "By integrating old and new methods marketers are better equipped to increase product awareness and impact their organisations' bottom line.
"If a company integrates personal media into its overall FMCG marketing mix, its message will not only reach a much wider audience, but it can help reinforce its message and open up a means for immediate action and two way communication with customers."
Hays, the world's leading recruiting experts in qualified, professional and skilled people.