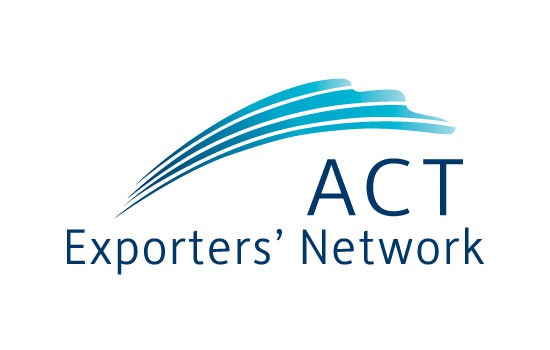 Canberra Business Council was recently appointed as the ACT and surrounding region's arm of Austrade's TradeStart Network.
The prime objective of Austrade's TradeStart network is to assist small and medium sized exporters to achieve long-term success in international markets. It offers exporters the combined resources of Austrade and Canberra Business Council, providing local assistance and a direct link to overseas networks.
Being part of the TradeStart network is a good fit for the Canberra Business Council and will dovetail nicely with the ACT Exporters' Network which provides a forum for exporters to network, share knowledge and expand their export activities.
Upcoming initiatives of the ACT Exporters' Network include:
* Introduction to exporting workshops
* Informative Workshops and Forums for existing exporters
Newsletter
We package up the most-read B2B Magazine stories and send direct to your inbox. Subscribing is the easiest way to keep up, in one hit.
* Networking events.
An exciting additional service to exporters will be the availability of Export Documentation and Certification at 216 Nortthbourne Ave, Braddon.
To stay up to date with upcoming events and exporting news, subscribe to the ACT Exporters' Network Newsletter: actexportersnetwork.com.au.
Spotlight on eWAY's success story
Aussie ecommerce merchant eWAY is an example of a world class company born right here in Canberra and expanding rapidly into Asia.
Following our successful Trade Mission with the CBC and the ACT Government we have established operations in Singapore, Malaysia and Hong Kong. We already have clients that are active and transacting. It's very exciting. eWAY CEO Matt Bullock
Described as Australia's leading e-commerce merchant and payment solutions platform, eWAY processes more than 110 million transactions worth $15 billion for over 16,000 active businesses in Australia, New Zealand and the United Kingdom, and is set to ramp this up across Asia with services now available in Singapore, Hong Kong and Malaysia.
The company will also leverage its global relationship with accounting software provider Netsuite for online payments within large enterprises.
eWAY has been actively nurtured by the Canberra Business Council over many years, and their attendance on the recent Singapore Trade mission was directly through the relationship with the Council's ACT Exporters' Network.
The move to grow their footprint in Asia is also a direct result of the collaboration between eWAY, the Canberra Business Council and the Exporters' Network and the ACT Government working together to encourage and support businesses on their export journey.
Matt also said that "the Singapore Trade Mission was very successful and demonstrated how an organisation like eWAY, an association like Canberra Business Council and government can work together to support exporters in their endeavours at home and abroad, to grow exports and promote Australian business overseas".
"The potential is huge for Australian businesses to move into the Asian market," Matt said. "E-commerce in Asia is growing at a phenomenal rate, and merchants need better options. Everyone is looking for convenience, self-service or a person to help them through the process for online commerce, depending on their needs. eWAY provides all these options and more for merchants."
UPCOMING EVENTS
28 October 2014
Taking Your Business Global – An introduction to EXPORTING
http://www.canberrabusinesscouncil.com.au/events/event/616/
For more information on the ACT Exporters' Network, contact Dean Seeley 02 6247 4199 or [email protected]
The ACT Exporters' Network is an initiative of Canberra Business Council.